When you download AKTAKOM Power Manager you receive *.exe file which is used for installation. Run this file and follow the instructions like it's shown in the pictures below.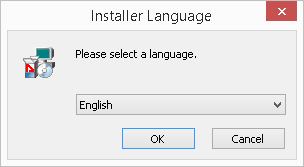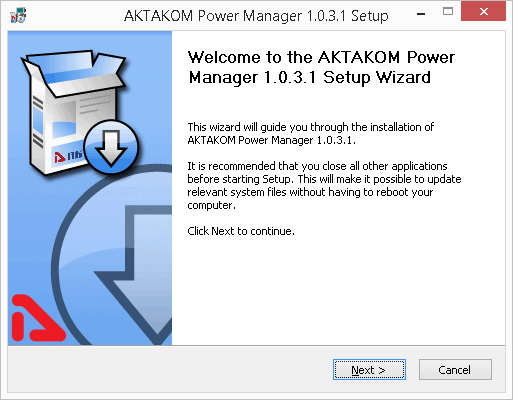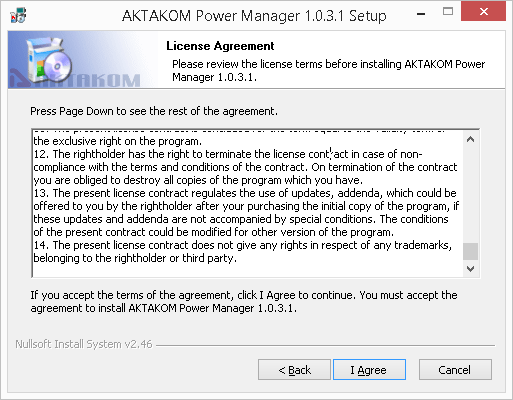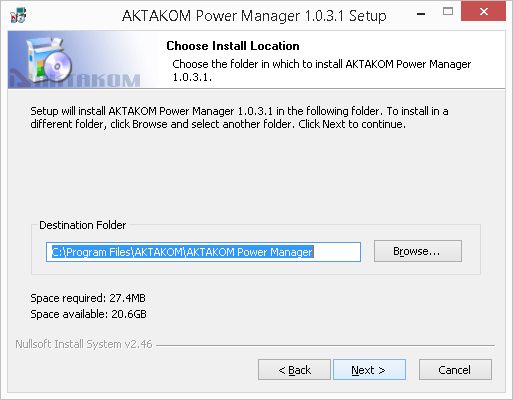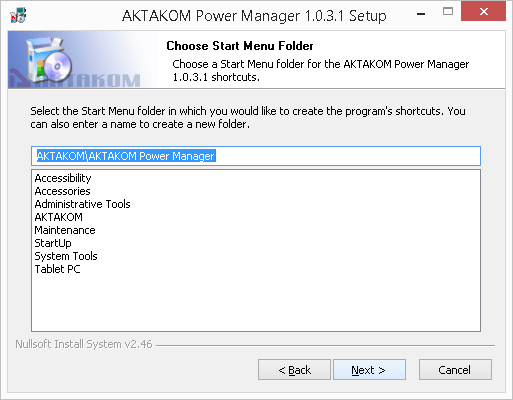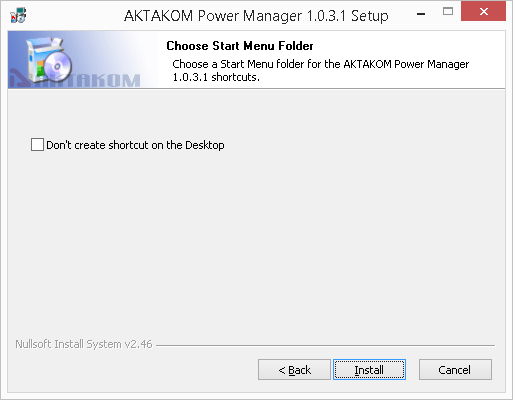 After the parameters are selected click Install and wait until the installation process is finished.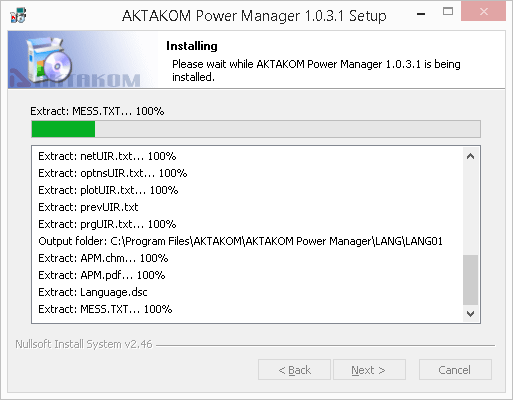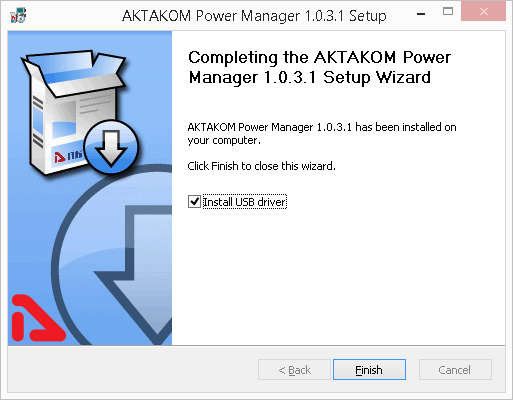 After AKTAKOM Power Manager installation it will be suggested to install USB driver automatically. To start the driver installation click Finish.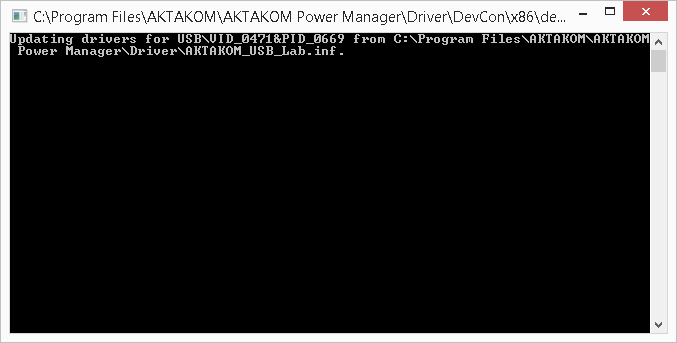 When the driver installation is completed AKTAKOM Power Manager will be ready for further use.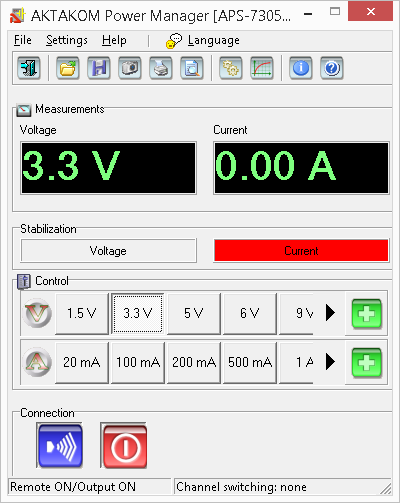 Driver installation for Windows 8.1 OS.

1.Switch on the PC, connect AKTAKOM device to the PC via USB-port. Switch on the unit supply. NOTE! The driver can be updated only when the device is on!
2.Open «Device manager» (pressing Windows + Pause keys)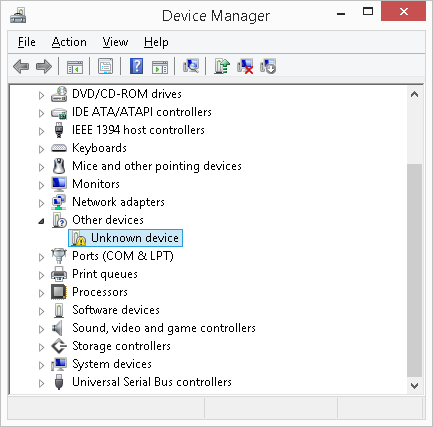 3.Find the right device in the list (AKTAKOM USB-LAB or Unknown device)
4.Open it with a double click. You will see a window. Press "Update Driver..."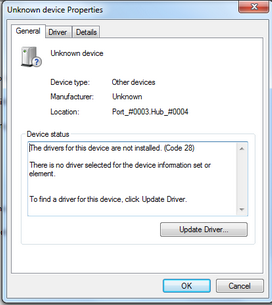 5. Select "Browse my computer for driver software"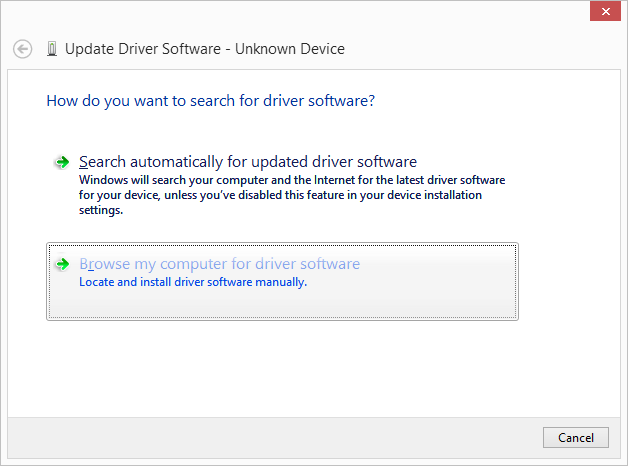 6.Select the direction where the driver is (in a new installed program the driver location is "C:/Program Files/AKTAKOM\AKTAKOM Power Manager\Driver". If you update the driver specify the direction with a new driver).
7. Press "Next"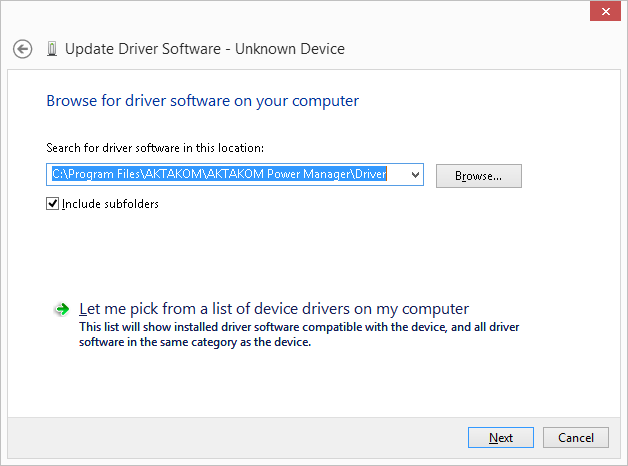 8.You will see the following window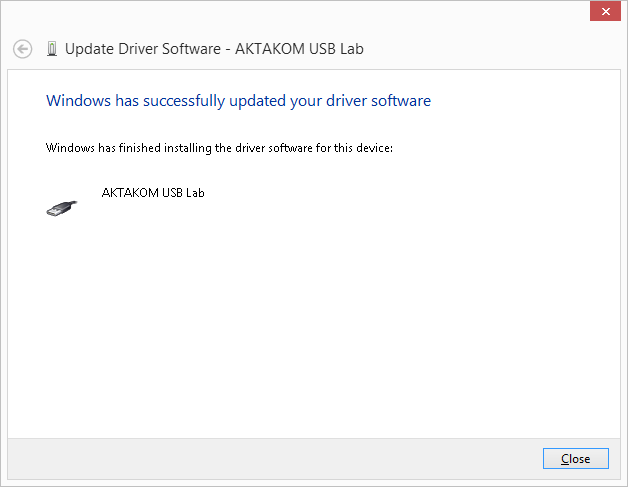 9.Close the driver updating window
10.Repeat the procedure described above for all problem drivers if you have a combined device (the number of modules should coincide with the number of drivers updated).
11.After all the drivers are updated AKTAKOM instruments should look the following way in «Device manager».