Transition trigger

It is a rise time trigger, fall time trigger or both. Input signal trigger, the signal goes between two thresholds for the time which is more or less then the specified value; within or beyond the specified time interval.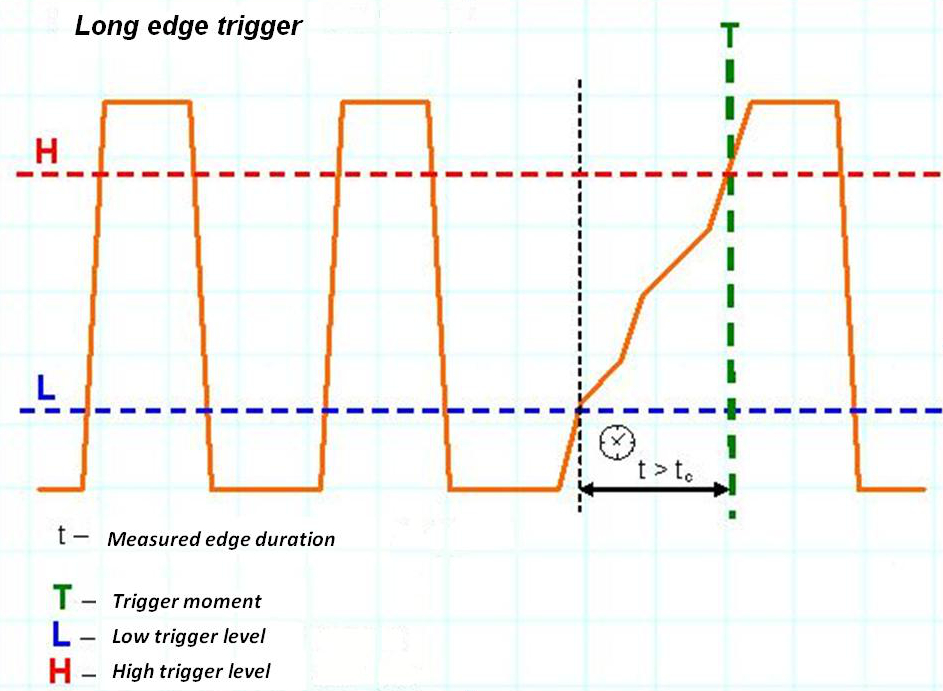 Pic.1. Specified duration edge trigger algorithm
This mode allows specifying the search according to the stated edge steepness. The picture below shows the area detection with an extreme "long" edge. The signals with such edges may cause uncertain operation of electronic keys, key response time error, incorrect duration of the digital signals which are produced after the passing of such a digital key signal etc. The prompt detection of such signals can significantly simplify a digital device development as well as fault diagnostics.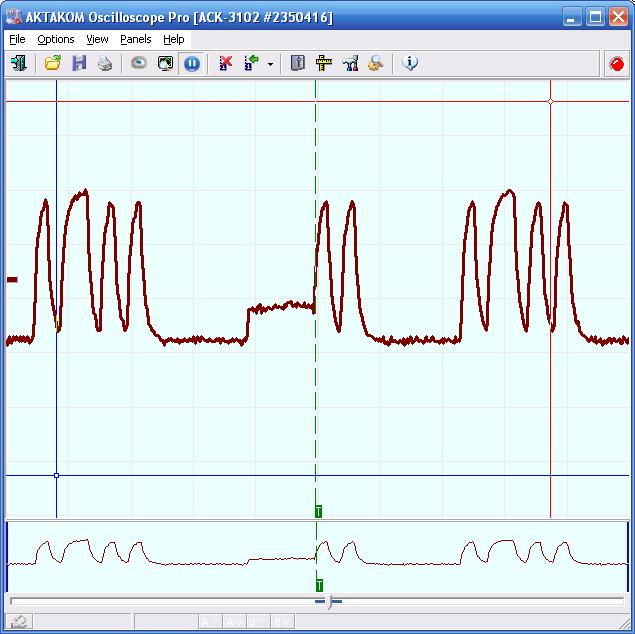 Pic. 2. The search mode of a pulse with specified edge duration of AKTAKOM ACK-3102 1T PC-based digital oscilloscope.
Another feature of two trigger levels use is pulse synchronization with amplitude lower than the norm. An ordinary single level synchronization doesn't allow catching any abnormal pulses in the general data flow where the amplitudes are mainly normal.