Rant Trigger

Rant Trigger is pulse amplitude triggering which crosses the first threshold level but doesn't cross the second threshold level before the recross of the first one. Positive and negative pulse triggering is possible.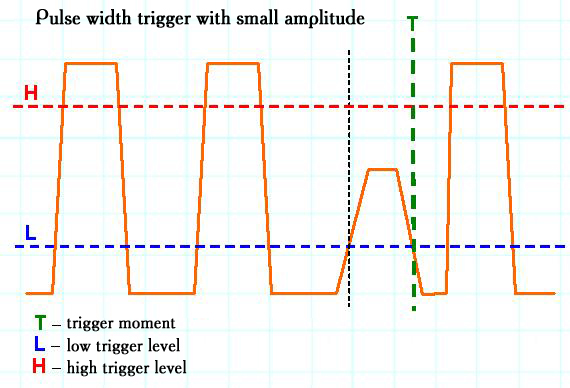 Pic. 1 Rant trigger algorithm.
The oscillograms in the picture below show abnormal low pulse in the normal digital data stream. Such abnormal pulses can be glitches. However they can be caused by incorrectly designed supply circuits of some digital key as well.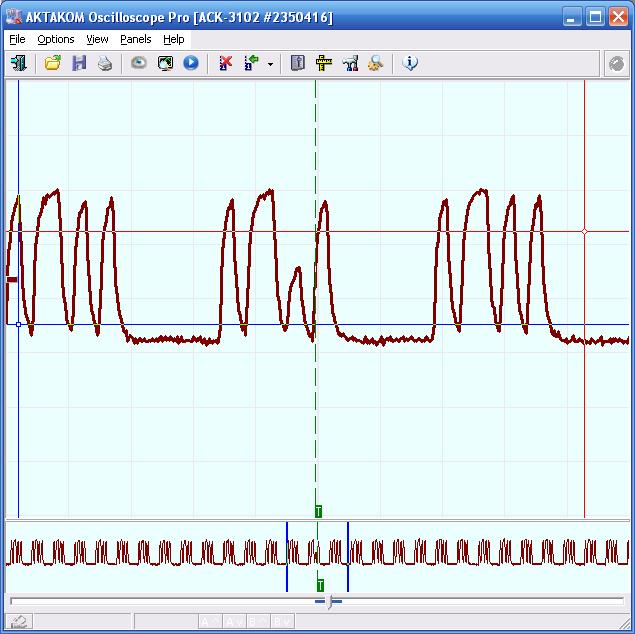 Pic. 2 The example of rant trigger oscillogram for Aktakom ACK-3102 1T PC-based oscilloscope.