USB Device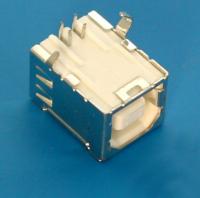 A device can represent a hub, a function or a combination of functions (compound device); port – connection point;
USB Device functions:
Addressing – a device should respond solely to a unique address assigned to it;
Configuration – after the switching on or reset the device should show a null address for the ability to configure its ports;
Data transfer – a device has a set of endpoints to exchange data with the host. For the endpoints which allow different types of data transfer there is only one type available after the configuration;
Power consumption control – no device being connected should consume the bus current over 100 mA. Under the configuration the device shows its current needs but not more than 500 µA. If the hub is not capable of providing the current needed this device can't be used;
Suspension – USB device should support a suspended mode in which its consumed current doesn't exceed 500 µA. USB device should be automatically suspended when the bus is inactive;
Remote wakeup – this function allows the suspended USB device to signal to the host which can be suspended as well. Remote wakeup function should be described in the configuration of such a USB device. This function also can be disabled during the configuration.