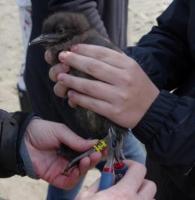 10/15/2018
Tronex recently donated some cutters to the research department at Oregon State University to remove the marking bands off of Pigeon Guillemot chicks. Here's what Kirsten Wixler, one of the researchers at Oregon State had to say about Tronex cutters:
"The cutters are small enough to fit between the leg of the bird and the band. They cut through the band easily and more importantly, safely. We are able to cut off the band as needed without having to worry about injuring the chick. These cutters are wonderful".
Before choosing the right cutter model specially for your work check the following tips:
First Number = Handle Length
The first number of the model number for all tools refers to the handle length
"5" = standardhandles
"7" = long, ergonomichandles
Tip: Ergonomic handles are 1 inch longer than standard handles.
Second Number = Head Shape/Size
You probably won't memorize all of the variations here, but it's good to be aware of what this number means. Someexamplesarelistedbelow:
3 = minioval
1 = mediumoval
5 = largeoval
4 = minitaper
2 = mediumtaper
7 = largetaper
0 = specialtycutters
Third Number = The Profile of the Cutter
This applies for oval and taper head cutters. Relief cutters have a "lower profile" and can get into tight spots better than standard cutters. Standard cutters have more material in the head so are stronger and can cut heavier material.
1= standardprofile
2= reliefprofile
See below image showing the difference between the two: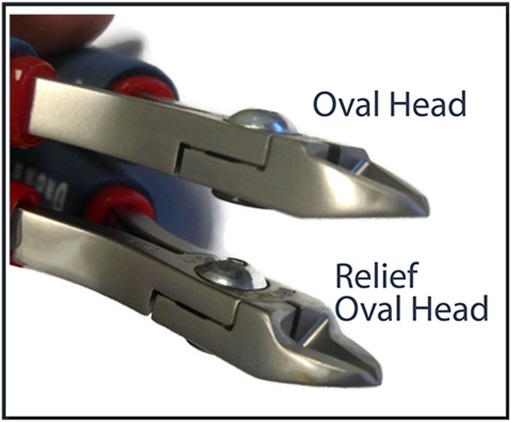 Fourth/Last number = Edge Finish
1= Semi-flush
2= Flush
3 = RazorFlush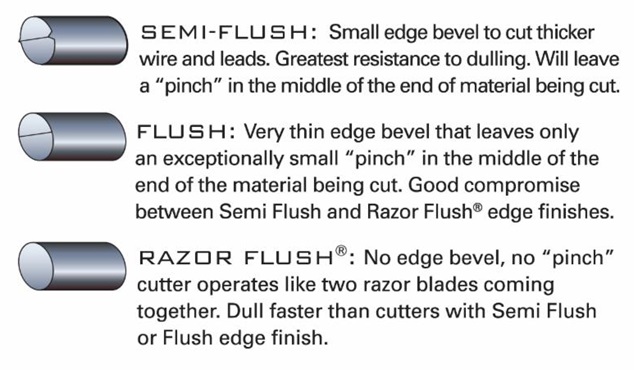 Our Online store offers over 40 models!