NEW! Clamp meter AKTAKOM ATK-2011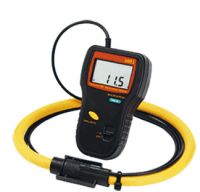 07/13/2015
AKTAKOM ATK-2011
is a multifunctional AC clamp meter with a wide measuring range. Flexible magnetic conductor of ATK-2011 (about 6.7in / 170mm) is used for AC measuring up to 3000 A as well as allows readings in hard to reach areas and wire bunches. Aktakom ATK-2011 can record to the built-in memory up to 8000 logs.
Features:
•True RMS
• 3000A
• Voltage measurement
• Fast peak function (30 µs)
• MAX/MIN values record
For detailed information about taking measurements and frequently asked questions pls visit device page.
---
Related Information:
Deals - Special offers
Design. Engineering. Value. Interest. Creativity. Encyclopedia.