RIGOL

RIGOL Technologies, Inc. specializes in development and production of test and measuring equipment and is one of the fastest growing Chinese companies in this sphere.
RIGOL's line of products includes digital storage oscilloscopes, function/arbitrary waveform generators, digital multimeters, PC-based devices compatible with LXI standard etc.
RIGOL was founded in Beijing in July 1998 and in May 1999 it introduced its first development which was RVO2100 high performance virtual digital storage oscilloscope. Since 2000 RIGOL has been in the list of high tech companies of China. In March 2002 RIGOL started to deliver benchtop digital oscilloscopes. Very soon success of the company in this area and high quality of its products captured the attention: in 2004 world-wide known Agilent Technologies concluded a contract with RIGOL for the production and delivery of Agilent DSO3000 series oscilloscopes to market.
RIGOL is located in Beijing and at the moment there are over 300 employees which majority has higher education. The company provides products to 42 countries of the world.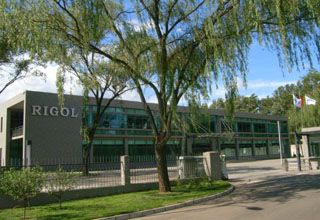 In May 2014 there was new RIGOL factory opened in Suzhou. This is new 135K sq. feet of manufacturing capacity. The new factory contains production line manufacturing the full range of RIGOL devices as well as logistic department, conference halls and construction department. Huge building complex gathering modern circuit production line, housings and metal parts production units allows RIGOL to provide high quality, short lead time and flexibility when updating the model family. Suzhou is located 38 miles away from Shanghai and is considered the high tech center. Here there are lots of factories of electronic component manufacturers. This is also one of the advantages of RIGOL's new factory.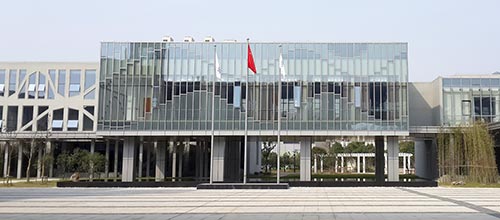 In 2006 RIGOL won prestigious «Annual Innovation Award» from EDN China for the development of DS1000 series digital oscilloscopes.
RIGOL is an ISO9001:2000 Quality Management System and ISO14001:2004 Environmental Management System Certified company.
---
Related Information:
Company news
Deals - Special offers