AKTAKOM ATE-1034 thermoanemometer. Record the results to SD-card in real time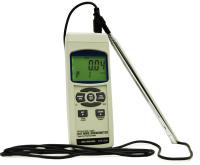 05/24/2019
AKTAKOM ATE-1034 hot-wire anemometer-thermometer is a compact device with wide functionality. Due to the small diameter of its probe (only 12 mm) this device is very convenient for using in hard-to-reach areas. Moreover the probe handle is extension-type (from 280 to 940 mm) which makes it possible to broaden the ranges of this anemometer use.
ATE-1034 model also allows measuring air flow rate in the range from 0.2 to 20 m/s with high accuracy and up to 0.01 m/s resolution.
Additionally AKTAKOM ATE-1034 can measure the air flow temperature in the range from 0 to 50°C. At the same time ATE-1034 has another measuring function: it may use contact measurement method with the help of K and J type thermocouples in the following ranges:
from -50 to 1300°C (K-type) or
from -50 to 1000°C (J-type).
To better analyze the environment ATE-1034 have the following features:
very large (52x38 mm) LCD display with adjustable contrast and backlight;
values hold mode;
auto switch off function;
RS-232 interface with a capability to connect to the PC via USB port using AKTAKOM ACE-1025 interface converter and wide software-based data processing using ADLM-W (Windows OS) and ADLM-A (Android);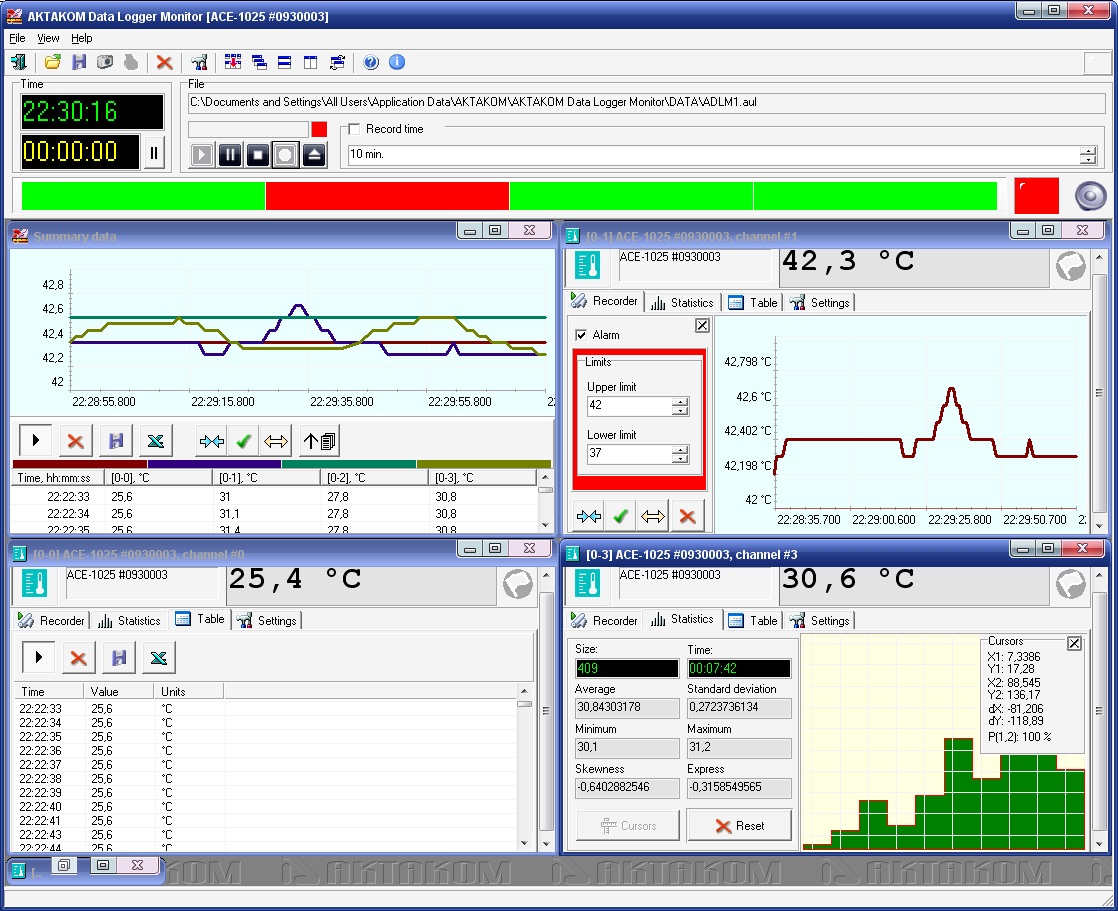 Also it is possible to save data into the internal memory of the device which is 100 memory cells. The special feature of this device is the possibility to save data to the SD-card in Excel format in real time without (!) any additional special software. To save data you may use a SD-card of up to 16 Gb but it is recommended to use 4 Gb cards.
User may also set the full date (day, month, year) and time (hour, minute, second). As already mentioned, the data will be stored in tabular form in .xls format (like in the below picture) with further conversion into graphical form.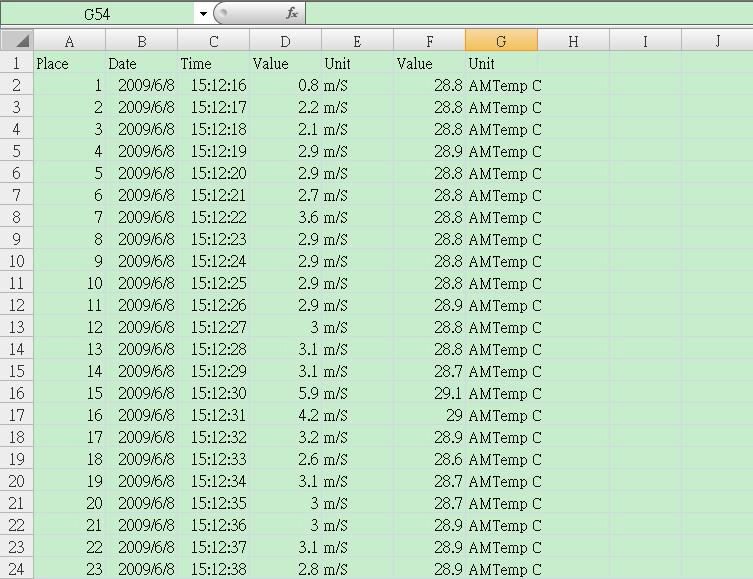 AKTAKOM ATE-1034 hot-wire anemometer and thermometer can be used as a stand-alone device with a large-volume data recorder. Due to its unique functions ATE-1034 can be used in those places where an ordinary thermoanemometers can be hardly used.
For more details visit AKTAKOM ATE-1034 page.
---
Related Information:
Industry news
Deals - Special offers
Design. Engineering. Value. Interest. Creativity. Encyclopedia.