New Aktakom APS-7306L DC Programmable Power Supply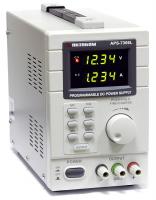 09/11/2017
Just recently we published the news about new Aktakom APS-7306 power supply. We are glad to introduce a new model of power supply which is very similar to this model but which has its own unique features.
Our range of Aktakom remote controlled power supplies includes now a new model – APS-7306L. This new model is capable of powering radio technical equipment with stabilized voltage and current in repair process, laboratory research.
The feature of APS-7306L:
dual LED display for voltage and current
coarse and fine adjustments of voltage and current
protection mode: current limiting
output connectors: insulated safety plugs
organic glass front panel / other panels made of steel
memory:3 programmable memories
Beside the above functions which are also used by APS-7306, new APS-7306L can be remotely connected to the PC via USB or LAN.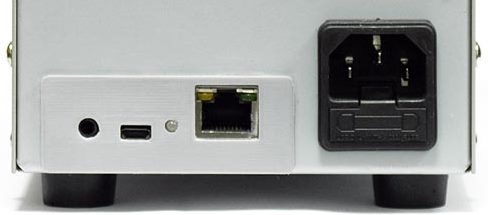 Among other specifications:
Channel: 1
Output voltage: 0…30 V
Output current: 0…5 A
Output voltage inaccuracy: ±(0.5% + 20 mV)
Output current inaccuracy: ±(0.5% + 2 mA)
Voltage ripple & noise: 2 mV RMS.
Find more on page of Aktakom APS-7306L.
---
Related Information:
Deals - Special offers
Design. Engineering. Value. Interest. Creativity. Encyclopedia.