Tektronix partners with BRIDG to boost domestic semiconductor package testing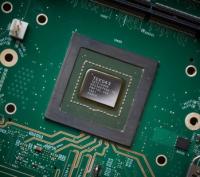 11/21/2022
Tektronix Inc., a leading provider in test and measurement solutions, announced an official collaboration with BRIDG, a not-for-profit, public-private partnership specializing in advanced system integration and integrated circuit packaging. This collaboration will expand advanced semiconductor package testing capabilities in the US.
Whether in a hand-held consumer device or in the sophisticated electronics of an aircraft, at the heart of electronics reside integrated circuits (ICs). The bare semiconductors in these ICs are typically too small and delicate to be placed directly on electronic circuit boards. So, IC packaging encapsulates the semiconductor into a device that is suitable for electronics manufacturing – often taking the form of the black squares seen soldered onto circuit boards.
As ICs become smaller, faster, and more complex, routing electronic signals through the packaging from the semiconductor to the outside world becomes notoriously difficult. Packaging advancements must be made to support the requirements of multiple industries. Tektronix is partnering with BRIDG to develop new techniques to test the latest state-of-the-art packaging.
---
Related Information: