Tektronix showcases new and innovative, precise and easy-to-operate technology solutions at electronica 2022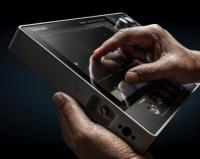 11/07/2022
Tektronix, Inc., a leading global equipment and software manufacturer delivering innovative, precise and easy-to-operate test, measurement and monitoring solutions, has today announced its participation at this year's electronica 2022 exhibition, taking place in Munich from November 15-18.
With more than 75 years of experience, Tektronix will be showcasing a wide-range of solutions from its test and measurement portfolio at Stand A-438. Customers will have a unique opportunity to learn more about the innovative technology solutions from Tektronix including:
Accurate, repeatable high power device testing solutions;
Comprehensive analogue, digital and RF system validation solutions; and
Sensitive and accuracy low power measurement solutions.
Visitors to the Tektronix Stand A-438 can take advantage of new, hands-on product demonstrations and application information in key areas, such as:
Power converters, SiC, GaN, motor drives and isolated measurements;
High speed serial testing and validation solutions;
Embedded design, protocol analysis and correlated multi domain measurements;
Ultra-low power design, power distribution network analysis and power integrity measurements; and more.
Tektronix will also be revealing an exciting, brand-new product category to assess PCIe® link health faster and easier than ever before.
Tektronix's latest innovation, the new-to-market 2 Series MSO, will also be on display. The compact and portable feature-rich 2 Series MSO frees up benchtop space in a classroom and can be used in the field without compromising performance.
---
Related Information: