Austro Control upgrades to fully IP CERTIUM VCS-4G from Rohde & Schwarz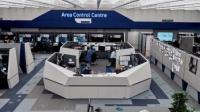 09/18/2020
The Austrian air navigation service provider (ANSP) Austro Control is responsible for safe, reliable and efficient air traffic in Austrian airspace, handling over 1.3 million flights in 2019. At Vienna International Airport, Austro Control handled more than 260,000 take-offs and landings.
Austro Control recently awarded Rohde & Schwarz a contract to merge two existing full IP voice communications systems (VCS) into the latest CERTIUM VCS-4G with higher availability and geographical quad-redundancy. The upgrade will not cause any disruptions to ongoing operations.
To enhance system functionality, a quad-redundant telephony server subsystem will be deployed in Vienna and Salzburg. The subsystem accommodates the SIP phones used in all major Austrian civil airports and the Area Control Center (ACC) in Vienna. The two existing voice communications systems that were merged into CERTIUM VCS-4G include more controller working positions and provide emergency radio functions through CERTIUM V/UHF radios at sites across Austria.
www.rohde-schwarz.com
---
Related Information: