Tektronix announces TekExpress DDR5 transmitter solution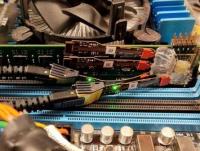 06/26/2020
Tektronix, Inc. launched its new TekExpress DDR5 Transmitter Solution which allows engineers to overcome DFE analysis challenges with improved automation, confidently and efficiently validate and debug DDR5 designs with user-defined acquisition and master DDR5 de-embedding techniques with Serial Data Link Analysis (SDLA).
5G is driving rapid growth in a variety of exciting technologies – from augmented reality and artificial intelligence to cloud computing and IoT – making DDR5 more important than ever. Rapid access to high volumes of stored data means complex designs are pushing boundaries of signal integrity, requiring higher performance measurements for compliance, debugging and validation.
TekExpress DDR5 Transmitter Solution is an automated system-level test application that lets users quickly, efficiently and reliably validate and debug DDR5 designs to meet more than 50 electrical and timing measurements as defined in JEDEC.
www.tek.com
---
Related Information: