Anritsu Test Solutions Integrated into Inseego Laboratory to Verify Emerging 5G Designs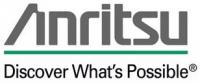 06/19/2020
Anritsu Company announced that Inseego Corp. had integrated several Anritsu Radio Communication Test Station MT8000A solutions, as well as the 5G NR Mobile Device Test Platform ME7834NR and New Radio RF Conformance Test System ME7873NR into its San Diego facility. The MT8000A will be used for device verification, the ME7834NR for protocol conformance testing, and the ME7873NR for RF conformance testing to ensure the performance of Inseego's 5G products.
The selection of the Anritsu test instruments continues the long-standing relationship between Anritsu and Inseego. In addition to the MT8000A, ME7834NR, and ME7873NR, Inseego integrated the Radio Communication Analyzer MT8821C, as well as the CATR Anechoic Chamber MA8172A and RF Chamber MA8171A. Inseego chose the test instruments based on their overall capabilities, flexibility, and broad test coverage, including 5G, as well as LTE-A Carrier Aggregation (LTE-A CA) and MIMO.
Another factor was Anritsu's extensive PCS Type Certification Review Board (PTCRB) and Global Certification Forum (GCF) test case coverage. The ME7834NR Protocol Conformance Test (PCT) and Carrier Acceptance Testing (CAT) system and ME7873NR RF Conformance Test platform have numerous PTCRB- and GCF-approved test cases. The ME7834NR, integrated with the MA8171A, and ME7873NR with the MA8172A provide coverage for Frequency Range 1 (FR1) and Frequency Range 2 (FR2) to support sub-6 GHz and millimeter wave (mmWave) spectrums.
www.anritsu.com