EuroMedia-Service integrates RelayCaster from Rohde & Schwarz subsidiary GMIT into DataMiner network management platform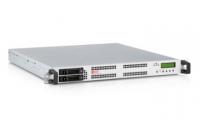 05/30/2018
System integrator EuroMedia-Service has integrated the RelayCaster live content IP contribution solution from Rohde & Schwarz subsidiary GMIT GmbH into the Skyline DataMiner network management platform. DataMiner is a solution for the broadcast, satellite, cable, telecommunications and mobile industries. RelayCaster provides reliable contribution and distribution of live content over unmanaged IP networks. Multiple RelayCasters can be automatically linked and managed in DataMiner with the RelayCaster link manager application. This saves time for the provider and enhances reliability for A/V content contribution and distribution, especially in the case of large networks.
RelayCaster achieves high transmission reliability by reducing packet losses to a minimum, providing the necessary quality of service (QoS) conditions for uninterrupted transmission. Optional encryption based on the Advanced Encryption Standard (AES) provides end-to-end protection of the transmitted data streams. To enable optimal integration of RelayCaster in DataMiner, EuroMedia-Service developed a driver for RelayCaster that generates streams and monitors the RelayCaster streams.
DataMiner is a network management platform that offers extensive functionality and incorporates over 5000 drivers to interface with devices and systems from more than 600 major vendors. This makes it possible to monitor and visualize even very complex networks. The integration of RelayCaster delivers extremely efficient transmission over IP, reducing operating costs and improving service quality.
EuroMedia-Service offers DataMiner with integrated RelayCaster not only as a system integrator, but also as a product reseller. The solution will be showcased at ANGACOM in Cologne (Germany) from June 12 to 14 at the EuroMedia-Service booth (8/T23). The RelayCaster product will be on display at the Rohde & Schwarz booth (8/R50).

---
Related Information: