NI Automated Test Outlook Reviews Test Approaches Needed in Era of Smart Devices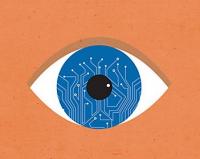 01/10/2017
NI (Nasdaq: NATI), the provider of platform-based systems that enable engineers and scientists to solve the world's greatest engineering challenges, announced the release of its
Automated Test Outlook 2017
. The annual test and measurement report reviews the key technologies impacting automated test environments from reconfigurable test instrumentation to software-centric test platforms and ecosystems for next-generation device test.
In this special edition of the Automated Test Outlook 2017, NI Cofounder and Chairman of the Board Dr. James Truchard reflects on the past 40 years of test and measurement, identifies the most significant market and technology trends from recent years, and looks forward to what lies ahead.
"The first era of modern instrumentation was led by General Radio and the vacuum tube; the second era was led by Hewlett-Packard and the transistor; today in the third era, National Instruments and software lead the way," said Dr. Truchard. "We use the phrase 'the software is the instrument' to describe this trend. Our user-defined approach to the design of instrumentation systems for test and measurement puts engineers and scientists in the driver's seat in innovating next-generation products, unlike traditional instruments, which were designed with last year's needs in mind. In other words, they were designed looking in the rearview mirror."
More details are available on National Instruments web site by the present link.

---
Related Information:
Design. Engineering. Value. Interest. Creativity. Encyclopedia.