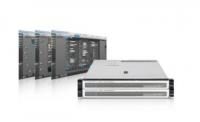 10/21/2016
The new R&S AVHE100 encoding and multiplexing solution from Rohde & Schwarz makes it possible to broadcast color-intensive HDR material in UHD as well as in HD format, for example over DVB-T2 networks, to provide viewers with a truly immersive TV experience. The R&S AVHE100 architecture allows headend operators to replace existing encoders or to build entirely new multiplex systems employing cutting-edge technology. With the R&S AVHE100, the company offers headend operators an extremely compact yet flexible solution for migrating to high-definition and ultra-high-definition TV formats, including HDR. All functions are implemented by software modules, allowing easy integration of enhancements to the relatively new HEVC standard.
The R&S AVHE100 encoding and multiplexing solution has already been part of a trial that made the first live transmission of HDR material in UHD format. HDR offers viewers a more vibrant TV picture, in particular when light and shadow are strongly contrasted. For state-of-the-art flatscreen TVs, HDR technology makes it possible to display a larger color space (Rec. 2020) as compared to the limited color space of CRT TVs (Rec. 709). In addition, HDR delivers a larger dynamic range of luminosity, allowing advanced video displays to show more details especially in the bright and dark picture areas. The R&S AVHE100 now allows these improvements in picture quality to be exploited also with HD signals.
The R&S AVHE100 can embed HDR-specific metadata in a transport stream by means of a software option. HDR signaling is switched on and off via the system's GUI, by an external trigger or by means of a scheduler. When used in conjunction with the R&S VENICE ingest and playout platform, the R&S AVHE100 switches between SDR and HDR content with precision down to the frame level. GUI operation is simple and intuitive, allowing users to make settings quickly and reliably.
The new encoding and multiplexing solution offers a complete platform for operators who wish to migrate to HEVC. They can use the platform to migrate existing UHD and HD channels to HEVC, or to build new UHD and HD channels including HEVC capability. Whether replacing individual encoder installations with more efficient ones or deploying the R&S AVHE100 as a large-scale headend system, e.g. in IPTV or cable networks – the R&S AVHE100 covers a wide range of scenarios.
The new R&S AVHE100 encoding and multiplexing solution from Rohde & Schwarz supports the relevant digital broadcast standards used around the world. The platform can be enhanced with optional functions, such as encryption, monitoring, and innovative redundancy solutions (including hybrid redundancy and R&S CrossFlowIP).