Keysight Technologies Joins Next Generation Mobile Networks Alliance to Advance 5G Technology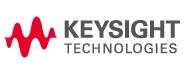 09/23/2016
Keysight Technologies, Inc. (NYSE: KEYS) announced that it has joined the Next Generation Mobile Networks (NGMN) Alliance (www.ngmn.org). As a member of NGMN, Keysight will work closely with the growing community of innovative global mobile network operators, manufacturers and research institutes involved with 5G development and deployment.
Unlike today's mobile radio systems, 5G will bring services that go beyond human-centric applications. Design, simulation and test and measurement tools are crucial for the successful development and deployment of 5G mobile systems in order to economically meet end user expectations. Mobile operators and equipment manufacturers will face new challenges to support a complex ecosystem of connected devices and mobile broadband services. Keysight's goal is to work closely with member companies and institutions to ensure they have the tools they need to deliver the next generation of 5G products and services.
The NGMN Alliance was founded in 2006 by leading international mobile network operators. The objective of the alliance is to ensure the functionality and performance of next generation mobile network infrastructure, service platforms and devices, meet the requirements of operators and ultimately will satisfy end user demand and expectations.
"We are extremely happy that an industry leader like Keysight has joined the group of NGMN Partners," said Peter Meissner, CEO of the NGMN Alliance. "We are looking forward to have Keysight's experts contributing to our newly launched 5G activities in particular in the area of 5G Trial & Testing and End-to-End Architecture."
"We are privileged to be part of the NGMN Alliance," said Roger Nichols, Keysight Technologies 5G program manager. "We believe that combining our expertise as the world's largest electronic test and measurement company with NGMN's unique influential role and perspective will further clarify the definition and standardization of 5G end-to-end testing requirements."
Keysight and Anite offer leading-edge solutions and expertise for the design and measurement of today's mobile networks and future 5G mobile systems. These solutions include: