Keysight Technologies Announces World's First Validation of Rel-9 Dual Band, Dual Carrier HSDPA Radio Frequency Test Cases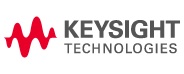 07/12/2016
Keysight Technologies, Inc. announced that the Global Certification Forum (GCF) has ratified in their latest CAG#46 meeting, the validation of Keysight release 9 dual band and dual carrier HSDPA test cases in the bands I-VIII. Through this recognition, Keysight becomes the only vendor to offer validated test cases on this evolution of 3G technology, for which some mobile network operators have already announced deployments in 2016.
"We are pleased to be the first cellular industry test solutions provider to achieve validation of this dual band and dual carrier HSDPA technology test cases," said Garrett Lees, senior director of Operator and Test Labs Solutions, Keysight. "This latest accomplishment builds on other recent announcements demonstrating our leadership in LTE 3CA technology solutions. We look forward to building on our track record of being first to provide the industry with the test solutions required to bring the latest technologies to market."
While earlier dual cell HSDPA technology allowed aggregation of two adjacent downlink carriers, the dual band and dual cell HSDPA technology offers the advantage of allowing non-contiguous downlink carrier aggregation. This makes deployment easier given that network operators may have their spectrum resource allocated into separated bands.
The aggregation of downlink carriers offers a higher peak data rate resulting in an enhanced service to 3G networks subscribers as they use their mobile data applications. The test resources recently validated by Keysight provide network operators with the ability to test their radio frequency compliance against industry test plans and thus ensure a secure and smooth user experience.
Keysight offers a wide range of solutions for 2G, 3G, LTE and LTE advance technologies that covers the needs of device designers, labs and networks operators. Additional information is available at 5G mobile communications technologies.
Find more details here.