Keysight and Bluetest Announce Integration of the UXM Wireless Test Set in Bluetest's RTS65 Reverberation Test System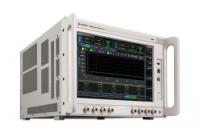 05/17/2016
Keysight Technologies, Inc. (NYSE: KEYS) and Bluetest AB announced that the Keysight UXM Wireless Test Set has now been integrated into Bluetest's leading reverberation chamber OTA test solutions, enabling mutual customers to make measurements quickly and with confidence.
"We're delighted to extend our support of Keysight's instruments to the UXM Wireless Test Set, which has proven easy to integrate," said Klas Arvidsson, product manager for Bluetest's OTA solutions. "Together we are able to innovate at the forefront of the market's requirements as LTE-A continues to evolve with more carriers and higher order MIMO."
"Through this excellent collaboration with Bluetest, we are now in a position to fully use the power of the UXM platform," said Satish Dhanasekeran, general manager of Keysight's Wireless Devices and Operators Segment. "Bluetest's RTS solutions are well proven in the marketplace."
Bluetest's Reverberation Test System RTS65 and measurement software Flow makes it quite easy to add additional streams to the test set-up. Bluetest RTS is available with up to eight measurement ports, hence supporting a UXM solution with, for example, four 2x2 MIMO carriers or two 4x4 MIMO carriers without any external combiners or additional equipment.
Recent enhancements to the UXM Wireless Test Set include support for the very latest LTE-A evolutions, such as 1.6Gbps data rates and up to 8x4 downlink MIMO & 5CC. The UXM also supports 2G and 3G technologies, making it an ideal choice for testing the latest wireless UEs from the simplest Internet-Of-Things devices to the most advanced smartphones.
More information is available here.