AKTAKOM APS-1915. Read the user manual before using the power supply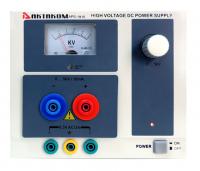 02/23/2018
AKTAKOM APS-1915 is a high voltage DC regulated power supply designed for the use when producing high voltage electronic devices, in debugging processes, repair or during laboratory research. This power supply provides adjustable high DC voltage.
On AKTAKOM APS-1915 power supply page you will find its controls description as well as the operation order.
FAQ tab contains the answers to the following questions: whether you may ground one of "+" or "-" terminals; and if you may use this power supply to charge accumulators.
At the moment we are glad to inform that this is not the only information available on its page. Now you may read the user manual of APS-1915 before using it.
More details are available here.
---
Related Information:
Deals - Special offers
Design. Engineering. Value. Interest. Creativity. Encyclopedia.