Compact and powerful rework station - AKTAKOM ASE-4509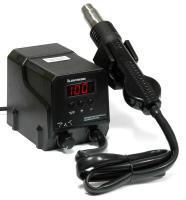 09/26/2023
AKTAKOM ASE-4509 rework station offers an excellent solution for desoldering work. It is very easy for operation and can be widely used in the repairing and reworking areas and on most SMD rework job, like SOIC, CHIP, QFP, PLCC, BGA etc.
The maximum consumed power of this integrated rework station is 300W. Its temperature range is 100°C - 500°C. What makes this rework station special is its ability to provide accurate and stable temperature. You can check the current temperature values on the LED digital display.
Aktakom ASE-4509 is equipped with automatic cooling system that helps to extend the heating element and the hot air gun lifespan. Brushless fan ensures the soft air flow and very low noise level (less than 45dB!).
Besides its high characteristics ASE-4509 station is remarkable for its compact design: 155 x 125 x 110 mm only!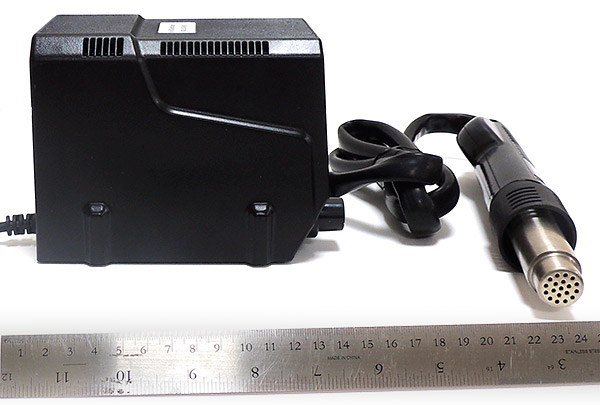 To make your work more convenient the hot air gun handle is covered with anti-slip rubber.
See what other advantages Aktakom ASE-4509 SMD Rework station has on its web page.
---
Related Information:
Deals - Special offers
Design. Engineering. Value. Interest. Creativity. Encyclopedia.