Aktakom and Warner Brothers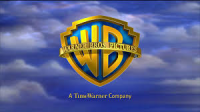 06/22/2016
Iron kit vs Iron man? Warner Brothers Studios has purchased
Aktakom Soldering Package
, composed of bestselling Aktakom soldering equipment. Such package is perfect for education, service shops, light industry and hobby. This great package includes: ASE-1107 Soldering Station, ASE-1209 Soldering Tweezers, ASE-7011 Smoke Absorber. Regular Price $192.00. Package Sale price $150.00. You save $42.00. The purpose of this purchase is not known to us, but we can only guess that Warner Bros are working on a new action pack feature that will beat Iron Man produced by Marvel Studios.
---
Related Information:
Industry news
Deals - Special offers
Design. Engineering. Value. Interest. Creativity. Encyclopedia.