Aktakom Smart Data Monitor software is now available on Google Play free of charge!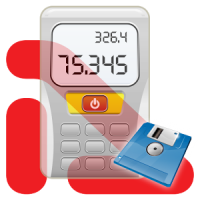 05/16/2016
We would like to inform that now Aktakom Smart Data Monitor software is available on Google Play for free and you may easy download it and use for your measurement tasks.
Aktakom Smart Data Monitor (ASDM) software is designed for the connection to AKTAKOM ATT and ATE series via Bluetooth interface, for measurement data acquisition, its displaying and saving to a mobile device with Android 4.0 or newer OS.
ASDM application provides the data read transmitted from the device. The program supports the measurement displaying of up to 4 channels as text fields, there is an ability to record measurements into files (* .txt, *. CSV) for external processing. In case of no device is connected ASDM software activates the demo mode that allows you to check the software functionality.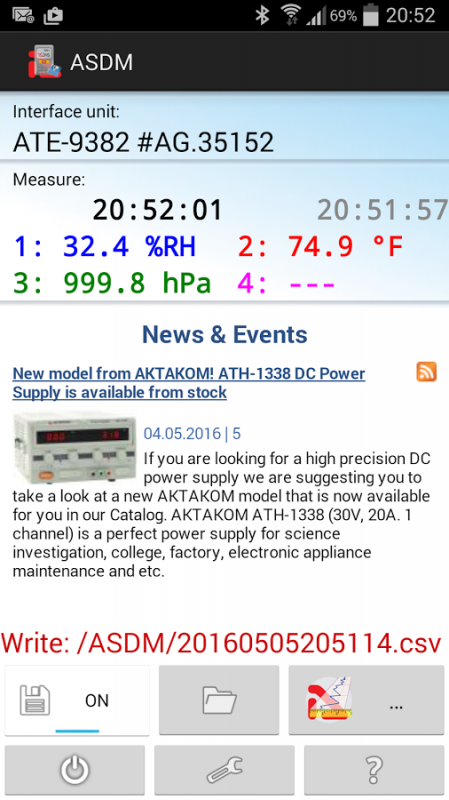 To connect any of the compatible devices to ASDM you need first to connect to a mobile device via Bluetooth. Enter pin-code 1234 to settle the connection to your tablet PC\smartphone. Then you can run AKTAKOM Smart Data Monitor. When the software is launched it automatically identifies the connected device and starts receiving the measurement data.
More detailed information is available on AKTAKOM Smart Data Monitor page where you may click Google Play icon and download the software absolutely for free.
ASDM software is compatible with the following devices:
---
Related Information:
Design. Engineering. Value. Interest. Creativity. Encyclopedia.