The most popular AKTAKOM APS-3320L power supply model is available from stock again!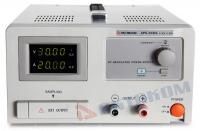 02/15/2016
AKTAKOM APS-3320L Single Output DC Regulated Bench power supply is based on a linear circuit of stabilization and structurally it's assembled on SMD components. This circuit solution provides easy setting and control of the device, high stability of output parameters, low ripple and noise, and also it helps to significantly reduce the device dimensions.
In order to reduce the influence of transient processes on load and prevent the failure of the powered device AKTAKOM APS-3320L is equipped with a button to switch on / off the load.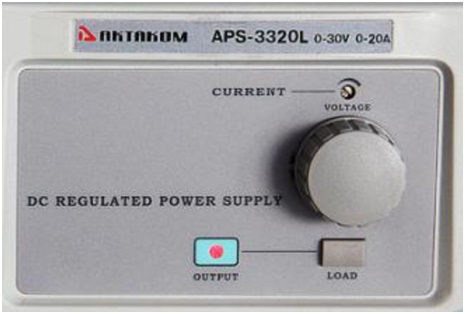 Furthermore the front panel of AKTAKOM APS-3320L contains additional terminals which allow using four-wire circuit of the power supply-to-load connection. Thus such four-wire connection helps to compensate the voltage drop in the test leads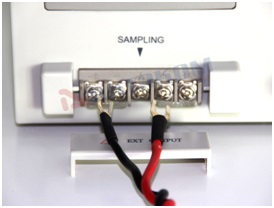 For the data displaying AKTAKOM APS-3320L has a large two-line 4 digit LED display with the separate simultaneous displaying of current and voltage. Besides the device has LED indicators for current and voltage stabilization modes.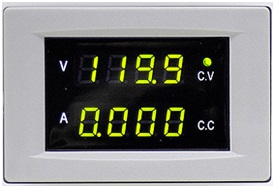 To prevent any unintentional damage of the power supply AKTAKOM APS-3320L is equipped with embedded overload protection. For cooling-down the device uses a powerful fan that allows extending the operation life of this power supply.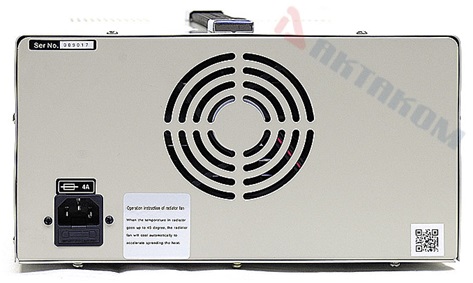 Developed software opens up high opportunities to broaden the device functionality:
Find more details about AKTAKOM APS-3320L on the device web page.
---
Related Information:
Deals - Special offers
Design. Engineering. Value. Interest. Creativity. Encyclopedia.