Our services for your convenience
10/19/2015
For a quick search of the necessary device on our web site we have implemented new "Select by" service. This simple and easy-to-use search system allows you to find the necessary information times more quickly than if you ramble on the web site from one model page to another one.
How does it work?
You need to select the required section in our Online store, e.g. Handheld Digital Multimeters AKTAKOM, and check the column on the left named "Select by". Here you may specify those parameters you find the most important, price and technical specifications, and then click "Show". As a result you will see only those models which fully correspond to the selected parameters. Let us remind that you may compare the similar products only.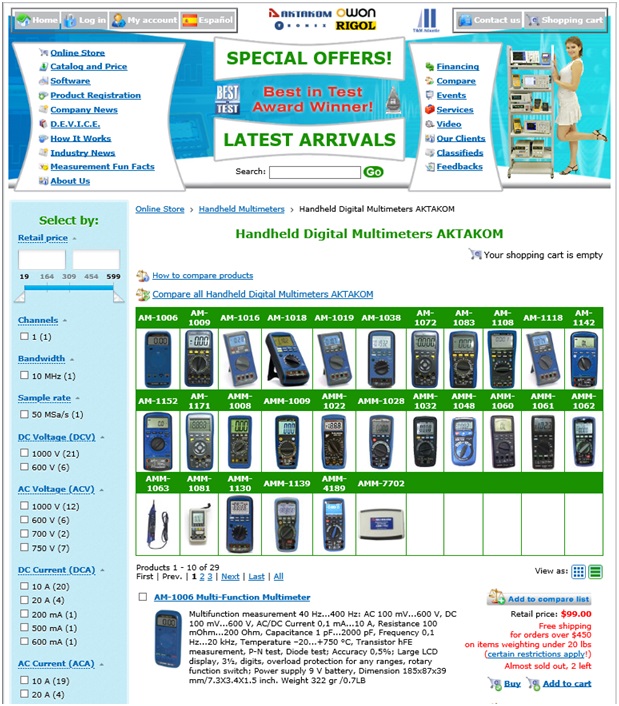 Also you may always use our other services available on the web site. They include:
Hope you will always find these services convenient and helpful to you!