New exhibitions in "Events" section of our web site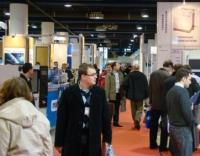 01/17/2014
Our "Events" section has been replenished with new specialized exhibitions and industry events. Choose the trade show most interesting for you and your business, save the date and check the venue for the chosen event.
Thus you can come to HamCation 2014, the 68th largest Orlando Amateur Radio Club, where you are more than welcome to visit booth # 104 of T&M Atlantic. At our booth you will have a unique opportunity to get a qualified consultation on the use of measuring devices under AKTAKOM trademark as well as to purchase the necessary device.
Follow our news since "Events" section will keep on updating in future.