Anritsu joins MOBI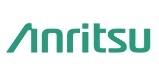 06/17/2022
Anritsu Corporation (President Hirokazu Hamada) is pleased to announce that it has joined the Mobility Open Blockchain Initiative (MOBI) as a Platinum member.
MOBI is a global nonprofit smart mobility consortium established in May 2018 to create blockchain-based standards and build the digital infrastructure for connected vehicles and IoT commerce. MOBI now has more than 100 corporate members ranging from vehicle manufacturers to government organizations and distribution companies.
Regarding "testing" technology as a core competence, Anritsu has been contributing to the development of a safe, secure, and prosperous global society centering in the information and communication field. As well as being a major player in the information and communication field, Anritsu is now strengthening its activities with EV and battery measurement in the mobility field as the world's effort to a carbon-neutral society through use of renewables and power-saving infrastructure is accelerating.
www.anritsu.com