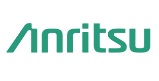 09/14/2021
Anritsu Company has enhanced its Network Master™ Pro MT1000A all-in-one portable tester with an upgraded synchronous measurement function to support time-synchronous infrastructure, a key technology supporting 5G networks. When the MU100090B GNSS disciplined oscillator is integrated into the MT1000A mainframe, the handheld field solution supports GPS, Galileo, GLONASS, Beidou, and QZSS for highly accurate verification of network operation in a number of applications, including hi-definition video streaming, autonomous driving, IoT sensing, and smart factories.
Because the MU100090B supports multiple satellites, it is easier for mobile operators, network installers, and communications equipment vendors to capture precise reference timing. The MU100090B can receive signals from each GNSS to output a coordinated universal time (UTC)-traceable reference time signal, as well as 10-MHz signals as a time-synchronous, high-accuracy reference timing to the MT1000A. By simultaneously receiving signals in two frequency bands from GNSS, the MU100090B can ensure highly accurate multiband measurements are made. SyncE Wander and precision time protocol (PTP) tests up to 25 Gbps are supported for measuring network time synchronization, as well.
Anritsu has designed the MU100090B with a function for learning GNSS timings, so the MT1000A can estimate and output the optimum timing for time-synchronization measurements by leveraging the MU100090B's built-in rubidium oscillator. The result is shorter warm-up times for improved efficiency when conducting measurements. Additionally, holdover stability is improved, for more accurate and efficient time-synchronization tests at locations where satellites are not visible, such as in underground malls, stadiums, and equipment cabinets.
Various remote sites can be operated and monitored from the central office using multiple MT1000A testers equipped with Anritsu's Site Over Remote Access (SORA) MX109020A software to help quickly pinpoint synchronization problems. The measurement capabilities of the MT1000A with the MU100090B helps field engineers and technicians ensure mobile network interconnectivity is compliant with O-RAN Alliance specifications.
www.anritsu.com