Keysight introduces massively parallel board test system to enable higher throughput in a smaller footprint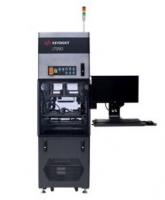 04/02/2021
Keysight Technologies, Inc. has introduced the new i7090 massively parallel board test system. This is a new category of automated test equipment designed to perform tests in parallel, on multiple printed circuit board assemblies (PCBA), to achieve high volume throughput which speeds time-to-market and reduces cost-of-test.
Current systems on the market only support up to four cores in parallel. Customers need to test and purchase more systems to meet manufacturing demands, incurring scale and infrastructure costs, a larger footprint and additional labor for support and maintenance.
Keysight's new massively parallel board test system supports up to 20 cores in parallel with PCI eXtensions for Instrumentation (PXI) based in-circuit test capability. As a result, core configuration is variable and not confined to a fixed number of rows, which reduces overall computing costs. To expand functionality, Keysight OpenTAP support enables open platforms for integration of hardware. As needed, and with extensible instrumentation and pin cards, users can easily scale resources.
www.keysight.com
---
Related Information: