Keysight's Cloud Infrastructure Testing Software selected by Elisa to accelerate design and deployment of next-gen virtualized 5G networks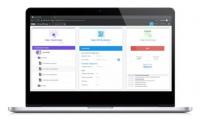 01/08/2021
Keysight Technologies, Inc. announced that Finnish service provider Elisa has selected Keysight's Cloud Peak cloud infrastructure testing software to accelerate the design and deployment of their next-generation 5G virtualized networks.
Service providers need to deploy virtualized and containerized cloud-native networks to quickly roll out new services and respond to changing demand. Therefore, they need powerful tools to test the performance and reliability of the underlying network functions virtualization (NFV) infrastructure including computer, networking and storage, as well as the management and orchestration (MANO) system.
Challenged by the complexity of deploying high-performance, reliable and agile virtualized networks on a cloud infrastructure, Elisa needed a solution that could easily measure the performance impact of various technologies, architecture design alternatives and vendor solutions. Elisa selected Keysight's Cloud Peak software for testing compute, storage and networking infrastructure to design new platforms and continuously benchmark production clusters.
www.keysight.com
---
Related Information: