NI Launches Electric Vehicle HIL Test Architecture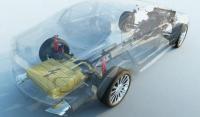 01/07/2020
National Instruments announced new solutions for hardware-in-the-loop (HIL) validation of electric vehicle (EV) powertrain components.
Government mandates for lower emissions and higher efficiency are increasing pressure on automakers to get EVs to market as quickly as possible. For powertrain test engineers, the move to EVs represents new and constantly evolving technologies with rapidly changing test requirements on aggressive schedules.
NI equips engineers with the ability to modify and extend test systems more quickly and efficiently than they can with traditional fixed-function test systems delivered by turnkey vendors. This approach can help accelerate time to market through the flexibility to scale system performance and change the I/O mix as often as necessary in response to rapidly changing test requirements. NI HIL systems are built according to a reference test architecture based on best practices observed by leaders in the automotive industry. The EV reference architecture optimizes HIL test of powertrain power electronics like the traction inverter, DC/DC converter and charger by providing standard starting points for:
Integrating high-fidelity power electronics and plant models
Mapping and signal conditioning I/O
Emulating sensors and loads
Inserting faults
Sequencing tests
Reporting results
---
Related Information:
Design. Engineering. Value. Interest. Creativity. Encyclopedia.