Tektronix Expands Cloud-Based Asset Management Solution, Adds Managed Services Offerings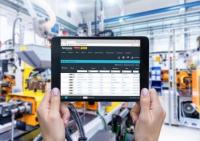 10/26/2018
Tektronix, Inc., a leading worldwide provider of test and measurement solutions, announced that it has expanded its CalWeb® cloud-based asset management platform to include new modules that help companies more easily manage equipment asset pools, maintain regulatory compliance and maximize equipment utilization. Tektronix also launched a full suite of Managed Services covering a comprehensive range of equipment asset management needs on a global scale.
The need for efficient asset management capabilities continues to grow as companies invest more capital into equipment and instruments to achieve their business goals. Paper- and spreadsheet-based methods of tracking equipment assets fail to provide the level of information needed to stay competitive and keep track of the true costs of equipment. Without an accurate equipment inventory, it is easy for companies to make duplicate purchases or lose instruments among different locations. These inefficiencies often lead to unnecessary equipment downtime and can directly impact the bottom line.
"CalWeb initially started as a simple portal for managing calibration. Through close collaboration, we realized our customers face broader challenges around keeping equipment in proper working order and in the right place at the right time. They also need tools to maximize the utilization of critical assets and to optimize life cycle cost," said Bill Pratt, general manager of Service Solutions, Tektronix. "Now, with our expanded CalWeb offerings, customers can take advantage of our decades of experience as a calibration, asset management and managed service provider to optimize their asset management programs. Customers with extensive calibration needs and complex equipment management issues can take advantage of our Managed Services and eliminate the pain of managing calibration programs."
---
Related Information:
Design. Engineering. Value. Interest. Creativity. Encyclopedia.