Anritsu Adds eCPRI and RoE Support to Network Master™ Pro MT1000A Compact Field Testers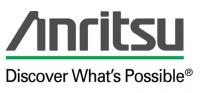 06/22/2018
Anritsu Company enhances its Network Master™ Pro MT1000A to support 100 Gbps with Ethernet Common Public Radio Interface (eCPRI) and IEEE 1914.3 Radio over Ethernet (RoE), as well as high-accuracy delay measurement functions. With the new firmware installed, the MT1000A can be used by mobile operators, communication network installation companies, and communications equipment vendors to efficiently and effectively install and maintain 5G networks carrying eCPRI/RoE traffic.
The world's smallest-in-class handheld tester, the MT1000A is a comprehensive solution that supports all-in-one network evaluations, including eCPRI/RoE/CPRI, Ethernet, OTN, Fibre Channel, SDH/SONET, and PDH/DSn. As a result, one MT1000A can perform bit error rate (BER), throughput, and latency tests on mixed communications networks based upon current optical and digital communications standards.
To ensure network high speed and reliability, the MT1000A can also be integrated with the High Performance GPS Disciplined Oscillator MU100090A receiver option with built-in accurate rubidium reference clock. In this configuration, the Network Master Pro supports evaluation of the time synchronization accuracy for time error measurements. Integrating the MU100090A option, which provides GPS time data, allows the MT1000A to support complementary high-accuracy latency measurements, as well.