Anritsu Launches New Tester for Developing 5G Products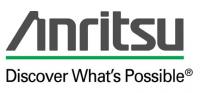 03/09/2018
Anritsu Corporation announces the coming launch plan of its Radio Communication Test Station MT8000A platform for developing chipsets and terminals for 5th generation (5G) communications systems.
With built-in support for broadband signal processing and beamforming technologies required by ultrafast broadband 5G communications, the all-in-one newly designed desktop with the advanced architectures of the MT8000A supports RF and protocol tests for the sub-6 GHz and millimeter wave bands.
Anritsu's long history in mobile communications testing provides a solid background to the company's global support for communications chipset and smartphone development. More recently, Anritsu has developed industry-leading products supporting the LTE-Advanced Pro technology bridge to 5G systems. By offering measurement solutions helping early rollout of 5G systems, Anritsu expects to play a key role in facilitating a smooth and fast transition from 4G to 5G mobile communications.
With a 5G base station emulation function, a single MT8000A test platform supports both the sub-6 GHz and millimeter wave bands used in 5G. Combining it with the OTA Chamber enables both millimeter wave band RF measurements and beamforming tests using call connections specified by 3GPP.
The leading-edge design achieves flexibility and scalability using a modular architecture. As well as supporting high-speed broadband communications, this design provides flexible futureproof support for new 5G test requirements, including URLLC (Ultra-Reliable and Low Latency Communications) and mMTC (massive Machine Type Communications).
A comprehensive test environment is provided by making use of Anritsu's LTE test platform offering leading-edge functions based on the company's long experience in this market. Easy configuration of a linked environment for simulating 5G NSA (non-standalone) with LTE makes best use of measurement assets, such as the customer's test environment, test scenarios.