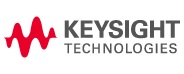 09/09/2016
Keysight Technologies, Inc. announced that it has extended its industry-leading One-Stop Calibration Services, to include non-Keysight equipment, reinforcing the company's commitment to support complete test systems.
Keysight's One-Stop Calibration Services ensure ongoing accuracy and availability of test assets, as well as electrical, physical, dimensional and optical equipment from virtually any manufacturer. This helps engineers develop, deploy and maintain test systems at a lower cost.
Today's test systems often integrate instruments of different form factors from multiple vendors. This includes an increasing number of PXI and AXIe instruments being used with traditional benchtop instruments. These instruments are frequently deployed in complex solutions that require onsite setup, maintenance and repair. Keysight's One-Stop Calibration Services address the growing need for better multi-vendor system support and is now covering more than 100,000 products, including non-Keysight benchtop, PXI and AXIe instruments.
"We recognize that test systems are a key resource for a business and a growing percentage of test systems incorporate PXI and AXIe instruments," said John Page, president, Services Solution Group, Keysight. "Our worldwide network of experts can assist customers with uptime support, calibration and maintenance of these systems, as well as system architecture."
Keysight today also announced it has expanded its offering of high-performance PXI and AXIe instruments and reference solutions. The instruments and solutions are used in a wide range of applications, including 5G, PA/FEM and digital interconnect test, to increase test speed, improve accuracy and reduce the overall footprint. The new products are part of Keysight's on-going commitment to deliver unrivaled RF, microwave and digital measurement expertise in the PXI and AXIe instrument form factors. Using the best available instruments — benchtop, modular or a combination — the reference solutions deliver proven hardware and software test configurations for critical applications, including 5G, EW threat simulations and digital interconnect test.
The M9019A PXIe 18-slot Gen 3 chassis, controller, I/O components and external PC option provide the highest system bandwidth on the market. This new series of PXIe system components offer at least two times more system bandwidth than a typical Gen 2 chassis, and the external PC option removes the limitations on PC selection imposed by closed PXIe systems.