CES 2019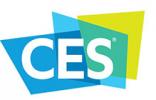 CES is the world's gathering place for all those who thrive on the business of consumer technologies. It has served as the proving ground for innovators and breakthrough technologies for 50 years — the global stage where next-generation innovations are introduced to the marketplace.
Owned and produced by the Consumer Technology Association (CTA), it attracts the world's business leaders and pioneering thinkers.
As the largest hands-on event of its kind, CES features all aspects of the industry.
CES, formerly The International Consumer Electronics Show (International CES®), showcases more than 3,900 exhibiting companies, including manufacturers, developers and suppliers of consumer technology hardware, content, technology delivery systems and more; a conference program with more than 300 conference sessions and more than 170K attendees from 150 countries.
Registration will be available on September 10, 2018.
Start Date: 01/08/2019
End Date: 01/11/2019
Venue: Las Vegas, NV, USA; Las Vegas Convention Center
Organizer: Consumer Technology Association (CTA)