Application software use for Aktakom AM-1038 multimeter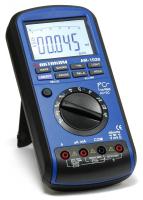 10/23/2017
Quite often we receive questions from users concerning the operation of different measuring devices. In the present piece of news we'd like to answer one of them connected to the use of the special application software for Aktakom AM-1038 digital multimeter.
For AM-1038 multimeter operation they use special AM-1038-SW software which includes all necessary functions (analog scale, virtual display, graphic window, statistics window and MIN/MAX field). Depending on the chosen frequency of data acquisition this multimeter allows you to record over 45 hours of statistical information. Data acquisition rate when connecting to the PC is from 0.2 to 2 meas/s.
The question that we have got - is it possible to operate several software copies of AM-1038 set simultaneously and independently on one PC? And the answer is positive – yes, it is.
AM-1038 software recognizes the device connection port automatically. If you connect several devices to different USB-ports of one PC (activating PC-Link mode on each of them by keeping HOLD button pressed), run a respective number of the Software copies and press START button one by one in each Software you will see an independent data collection of the appropriate device.
The screenshot demonstrates the example of simultaneous operation of 2 devices (one of them is in "µA" mode, the other one – in "mV" mode).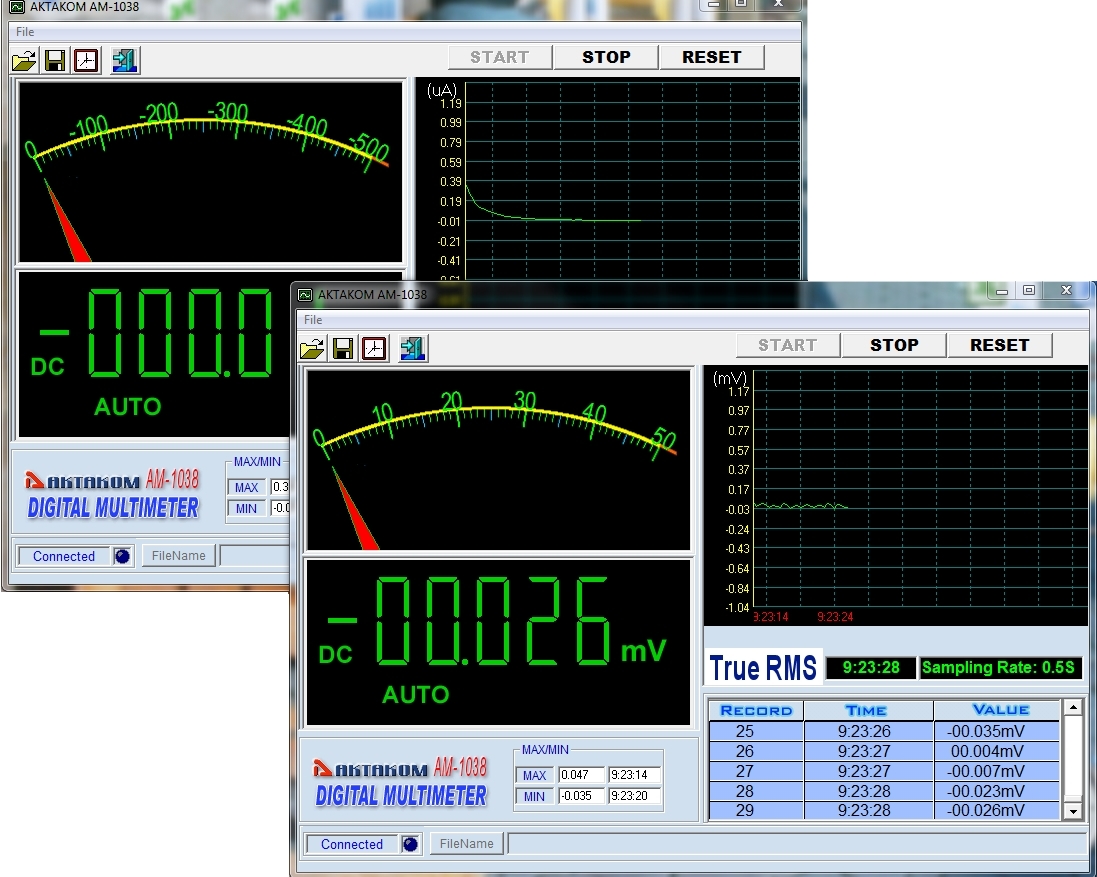 On page of Aktakom AM-1038 you will find some other FAQs as well as the AM-1038 software we described above in the relative "Software" tab.
---
Related Information:
Deals - Special offers
Design. Engineering. Value. Interest. Creativity. Encyclopedia.