You may create your own application software to control your AKTAKOM Power Supply APS-7303L and APS-7305L using APS-730xL SDK (Software Development Kit).
The SDK library provide all you need for programming in different enviroments and example projects for Borland C++ Builder 6, NI LabWindows/CVI and MS Visual C++ and more. It contains all necessary functions to operate a device and Wndows dynamic link library (DLL) followed by C header file, LabWindows function tree and a complete tools library for LabVIEW. Also a manual contains APS-730xL programming examples for LabWindows and LabVIEW in different modes.
Hereunder find a quick view of software describes as compatible for SDK to create applications or modules to control AKTAKOM APS-7303L, APS-7305L.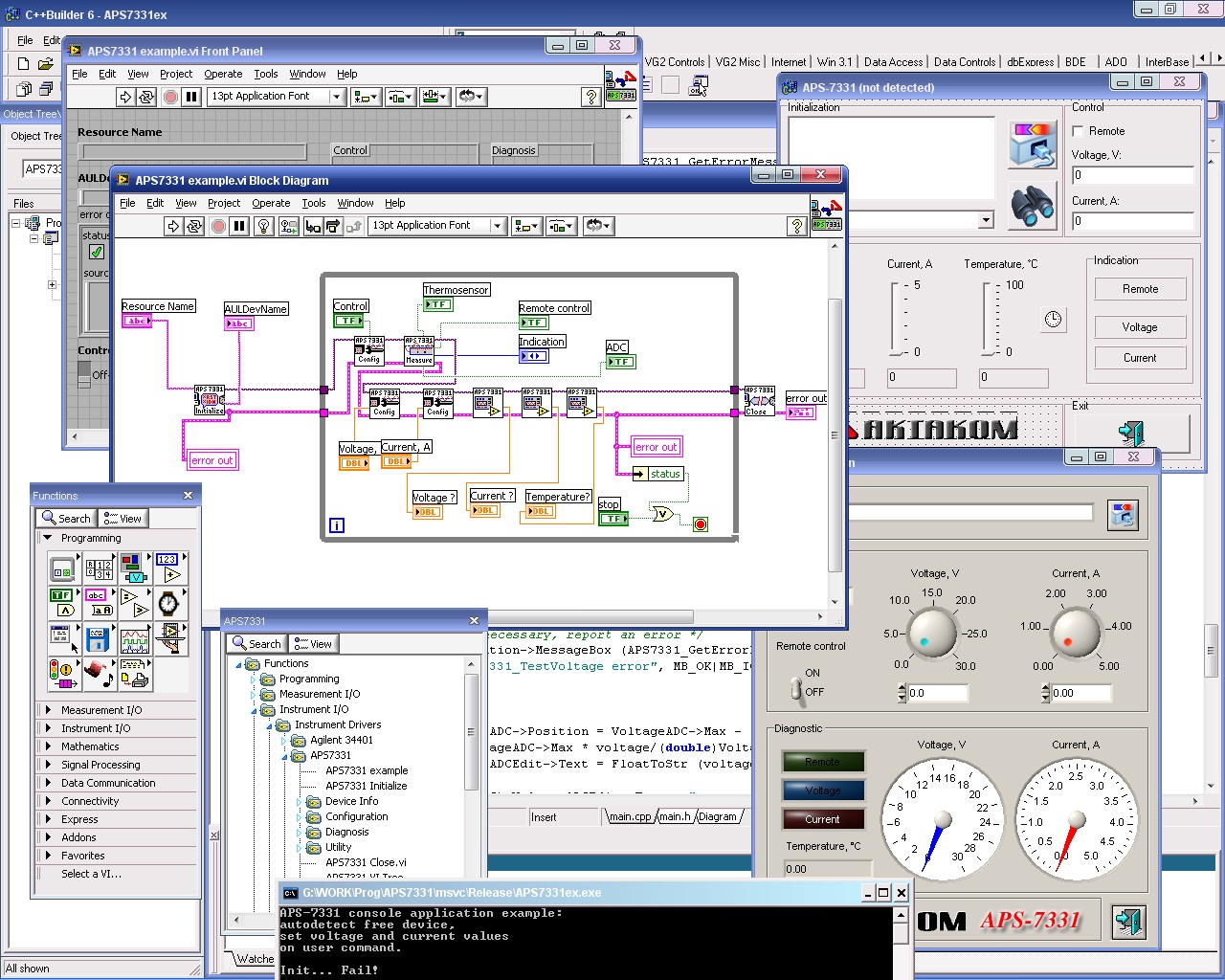 Usted puede crear su propio software de aplicación para controlar su fuente de alimentación AKTAKOM APS-7303L y APS-7305L con el APS-730xL SDK (Software Development Kit).
La biblioteca del SDK proporciona todo lo necesario para la programación en distintos ámbientes y da ejemplos para Borland C + + Builder 6, NI LabWindows / CVI y MS Visual C + + y más. Contiene todas las funciones necesarias para operar un dispositivo y una biblioteca de enlace dinámico de Windows (DLL), seguido por el archivo de cabecera C, LabWindows árbol de la función y una biblioteca de herramientas completo para LabVIEW. También contiene un manual de APS-730xL ejemplos de programación para LabWindows y LabVIEW en diferentes modos.
A continuación una vista rápida del software describe como compatible para el SDK para crear aplicaciones o módulos para el control AKTAKOM APS-7303L, APS-7305L.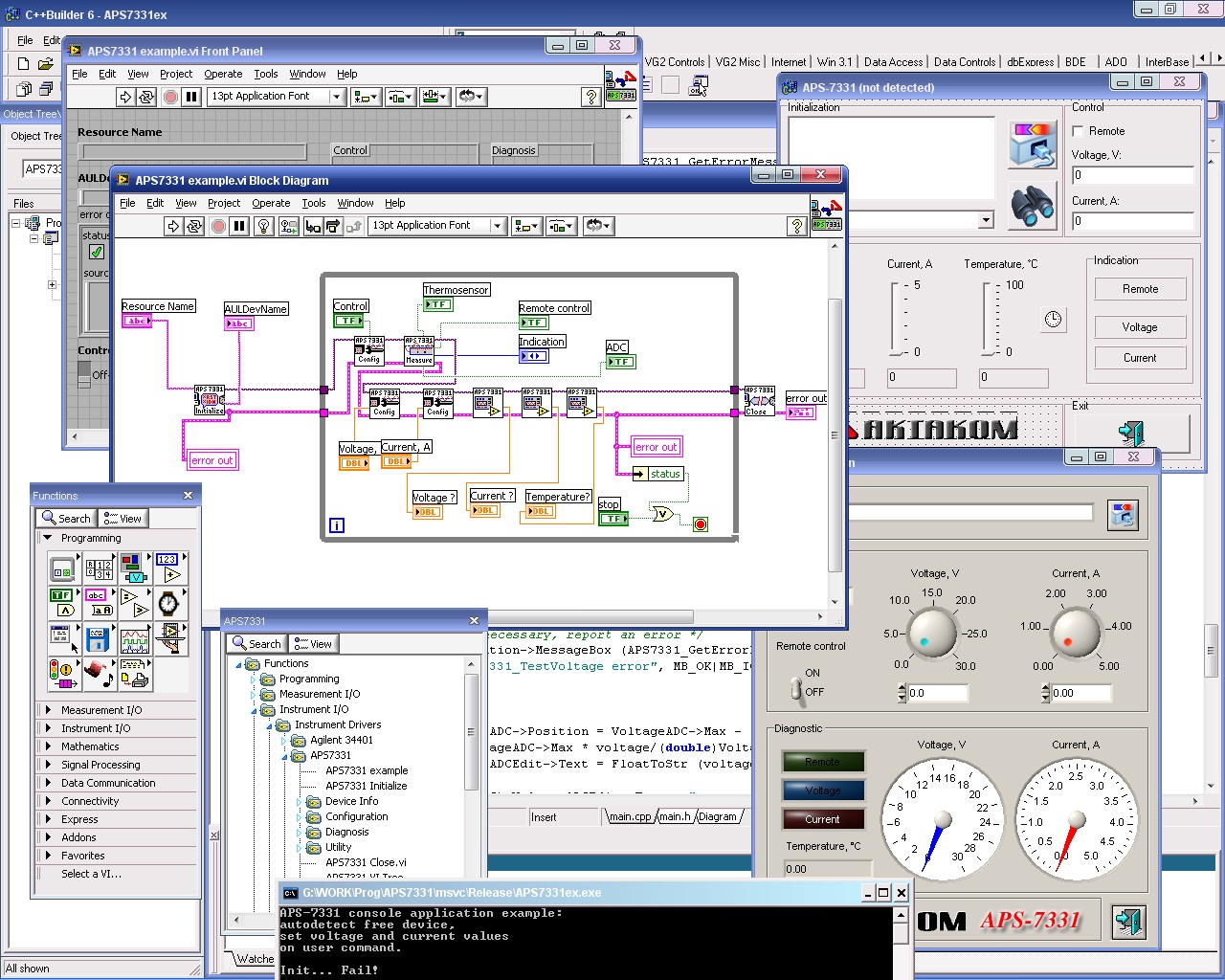 RESERVADOS TODOS LOS DERECHOS. El software AKTAKOM™ está protegido por leyes y tratados internacionales y federales sobre derechos de autor. Se prohíbe cualquier copia, reimpresión o uso no autorizado de este material. Ninguna parte de este software puede ser reproducida o transmitida de ninguna forma o por ningún medio, electrónico o mecánico, incluyendo fotocopias, grabaciones o por cualquier sistema de almacenamiento y recuperación de información sin el permiso expreso por escrito del autor / editor.
Windows, el logotipo de Windows son marcas comerciales registradas o marcas comerciales de Microsoft Corporation en los Estados Unidos y / o en otros países.