Events of summer and early autumn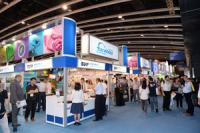 07/20/2021
There are many exhibitions and conferences planned for the end of summer and autumn creating a healthy and safe environment for visitors. To keep you timely informed we have updated "Events" section which will help you to see what exhibitions and trade shows will be very soon already in the USA and abroad.
More details can be found in "Events" block.
We will try to make this section full and as much informative as possible to help you to plan your time and choose the best exhibition for business purposes.