Events of 2017! See what exhibitions will be this year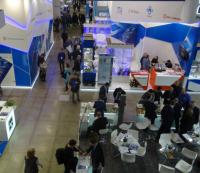 03/10/2017
2017 has already come and it has many events that you may attend in the USA and abroad quite soon.
For your convenience we are trying to gather the most interesting events, exhibitions and conferences in our Events section. Check this list and choose the event that you'd like to attend. Registration information is also provided there for every exhibition, all you need is to click.
There is much more to come! The section will be updated.