CES 2022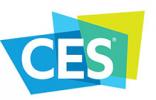 CES is the world's gathering place for all those who thrive on the business of consumer technologies. It has served as the proving ground for innovators and breakthrough technologies for over 50 years — the global stage where next-generation innovations are introduced to the marketplace.
Owned and produced by the Consumer Technology Association (CTA), it attracts the world's business leaders and pioneering thinkers.
As the largest hands-on event of its kind, CES features all aspects of the industry.
Topics of CES:
5G and Internet of Things (IoT)
Advertising, entertainment and content
Automotive
Blockchain
Health & wellness
Home & family
Immersive entertainment
Product design & manufacturing
Robotics and machine intelligence
Sports
Startups
For more details check CES official site.
Start Date: 01/05/2022
End Date: 01/08/2022
Venue: Las Vegas, NV, USA; Las Vegas Convention Center
Organizer: Consumer Technology Association (CTA)