IMS 2017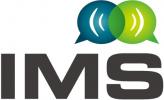 The IEEE MTT International Microwave Symposium (IMS) is the premier annual international meeting for technologists involved in all aspects of microwave theory and practice. It consists of a full week of events, including technical paper presentations, workshops, and tutorials, as well as numerous social events and networking opportunities.
What's New in 2017?
The first-ever IMS Three Minute Thesis (3MT®) Competition
A 5G Summit showcasing next-generation wireless technologies
An Executive Forum to discuss the latest in 5G and Internet of Things (IoT)
RF Boot Camp – a three-quarter day course on RF/microwave basics
The first-ever IMS Exhibitor Workshops for exhibitors to present the technology behind their products
Networking events for Young Professionals and Women in Microwaves
Student Design, Student Paper, Industry Paper, and Advanced Practice Paper Competitions
Project Connect for under-represented minority engineering students, and the PhD Student Initiative for new PhD students
Teaching that inspires…students that aspire – an exciting STEM program exposing middle school and select high school students, as well as their teachers, to RF/microwave technology
The annual IMS Exhibition is held in conjunction with the IMS, RFIC, and ARFTG technical symposia and offers an excellent opportunity for all segments of the microwave community to meet. It is the synergy of the Exhibition in conjunction with the technical symposia that makes Microwave Week the premier international gathering for everyone involved in technologies associated with RF, microwave, millimeter-wave, and THz frequencies.
The Exhibition consists of over 500 exhibiting companies who represent the state of the art when it comes to materials, devices, components, and subsystems, as well as design and simulation software and test/measurement equipment. Whatever you are looking to acquire, you will find the industry leaders ready and willing to answer your purchasing and technical questions.
Registration information is already available!
Find more details on
www.ims2017.org
Start Date: 06/04/2017
End Date: 06/09/2017
Venue: Honolulu, Hawaii, USA; The Hawai'i Convention Center
Organizer: IEEE / MTT-S