How to Use - AKTAKOM ACM-2025 Current Clamp
Thanks to wide functionality, special design and compact size Aktakom ACM-2025 can accomplish a wide range of electrical, service and domestic tasks:


1. Inductive non-contact True RMS AC and DC current measurements (e.g.: circuit breaker load current).
Thanks to the True RMS feature this instrument is capable to measure non-sinusoidal signals.
DCA ZERO button helps to clear the display in DC measurement mode.
Compact size of open clamp "jaws" makes it easier to work in hard-to-reach places and wire bundles.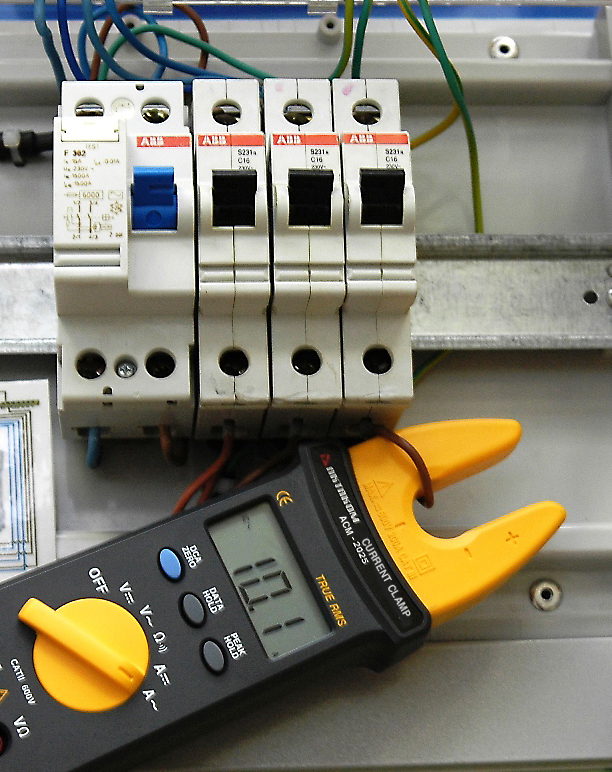 2. Current consumption peak value measurements (DATA HOLD and PEAK HOLD buttons fix current or peak values (800 ms) on the display).
This allows to optimize the load on the individual outlet power lines in the room and identify the cause of the sudden breaker tripping or fuse blowing.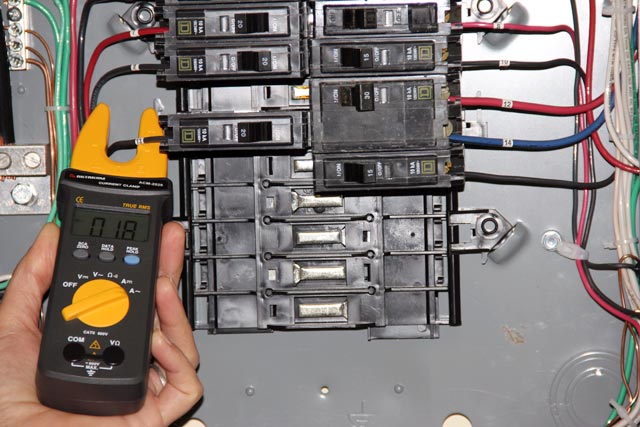 3. AC Voltage measurements (e.g.: at the feeder switchboard breaker poles).
The voltage tester function is built-in: just connect the standard test leads (included).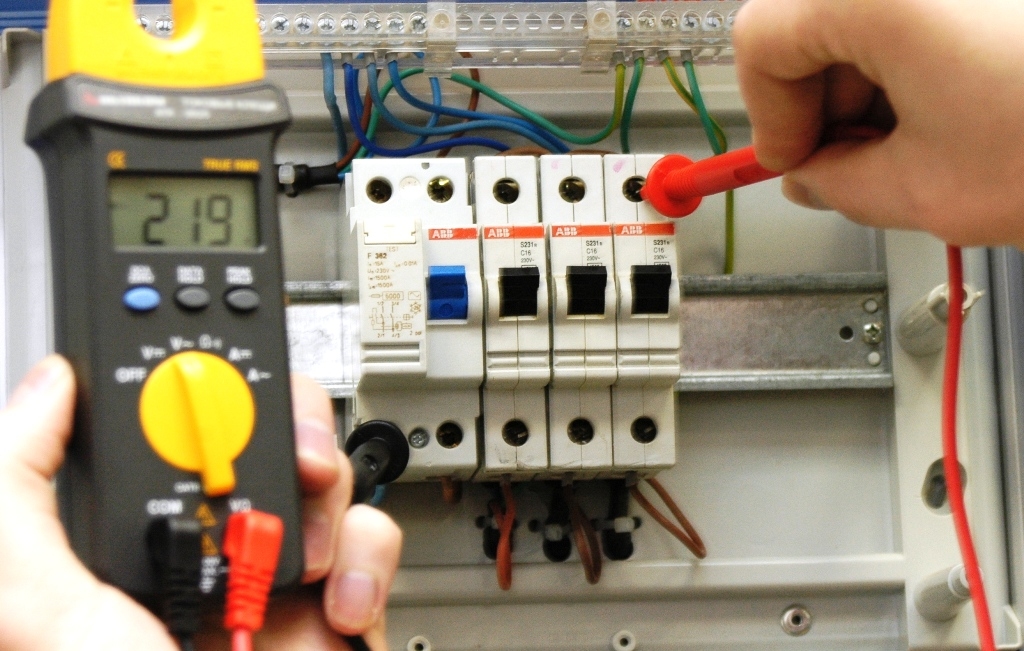 4. DC voltage measurements (e.g.: laptop adapter DC output connector).
DC voltage device diagnostic with automatic polarity indicator enriches the field of use.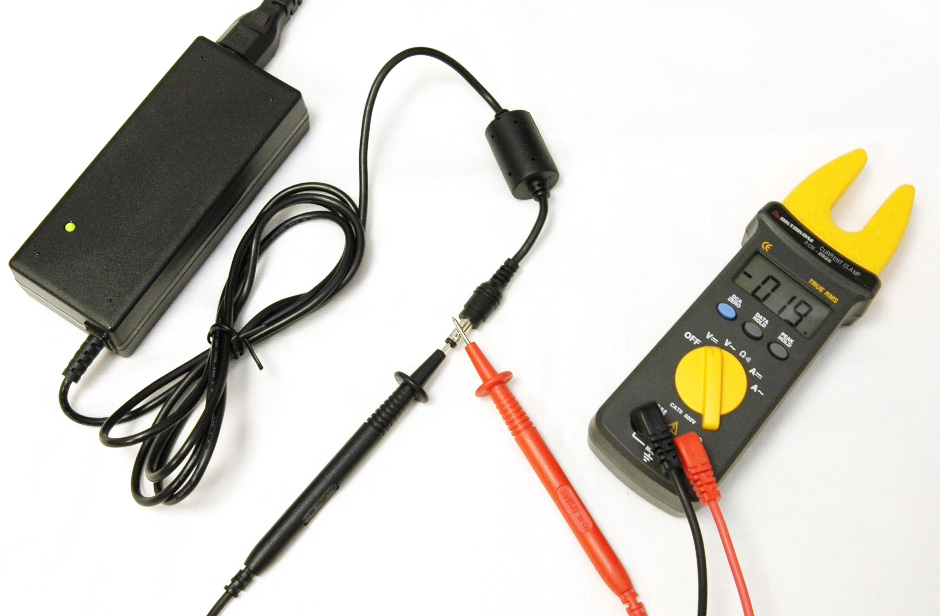 5. Resistance measurements (e.g.: PCB components).
Circuits and individual components (including SMD) resistance measurements.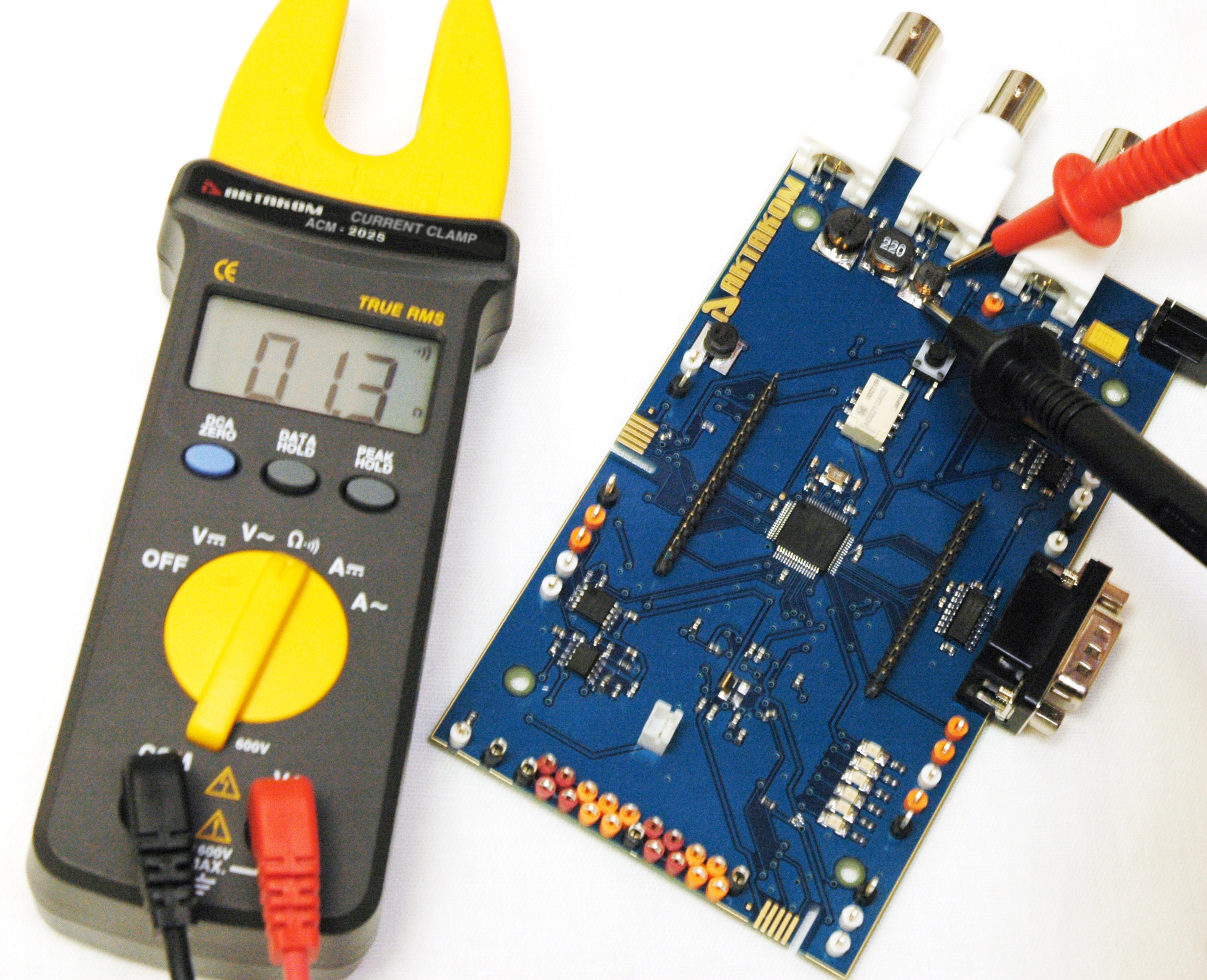 6. Continuity test (e.g.: AC/DC laptop adapter earth core continuity test; board circuits testing).
Audible alarm is triggered automatically in resistance measurement mode if the value is less than 3 Ohms.