Our D.E.V.I.C.E Encyclopedia has been updated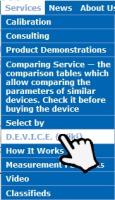 12/26/2022
At the moment several sections of our Design Engineer Valued Creative Encyclopedia have been updated and now include new interesting terms. Check such sections like Persona, Units of measurement and History events.
By the way you will always know what date is celebrated today checking the
Encyclopedia
and its brief Measurement History Events window.