First install the driver and the application software in your computer, then start it. Once you have connected the USB cable between your DMM and your computer, press the HOLD key on your AM-1038 for two seconds and then release it, the meter will open the infrared interface for sending the measured data and status to the RS-232C interface of computer. Equipped with record and graphic software (options) the meter can display, record and describe the measured electric quantity on computer. As the data transmission between the meter and computer is depending on light coupling, so measurement of high voltage will not affect the safety of computer.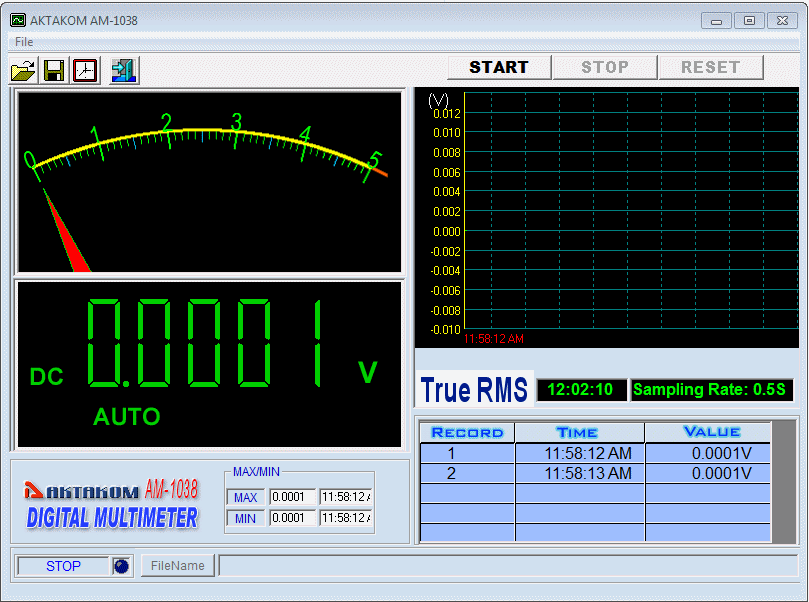 Any time you may choose time and sampling rate by clicking on a clock setup icone.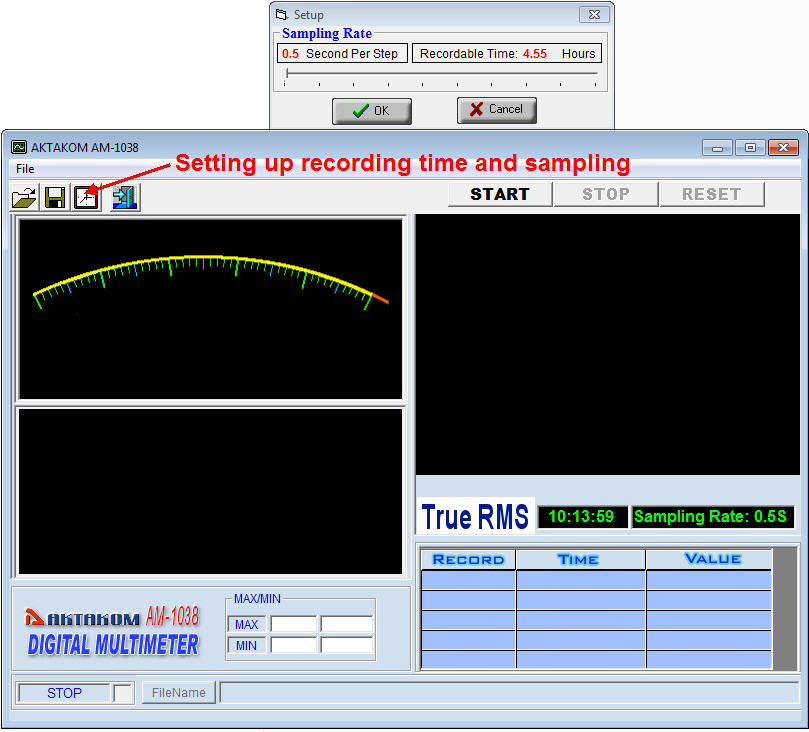 Once you finish your measurements you may save it and opening any time you want using the same AKTAKOM application software.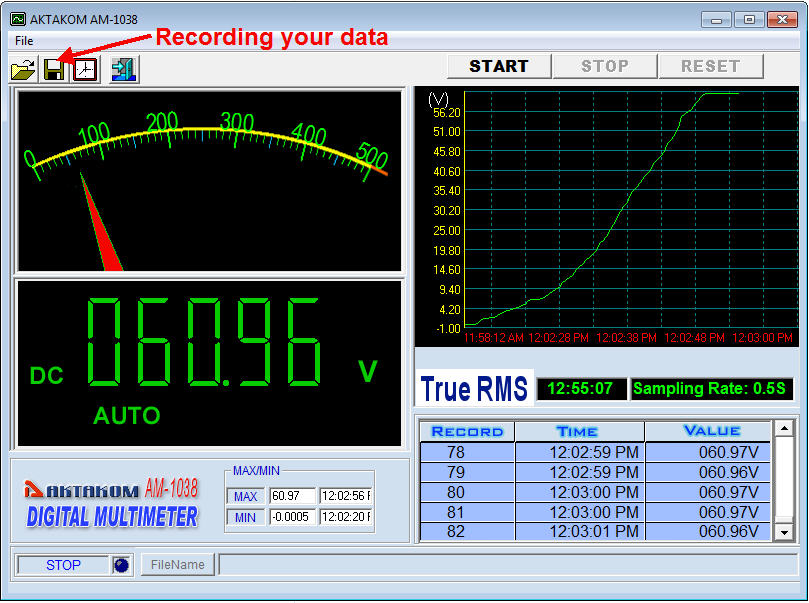 Select where to keep your files and the appropriate name.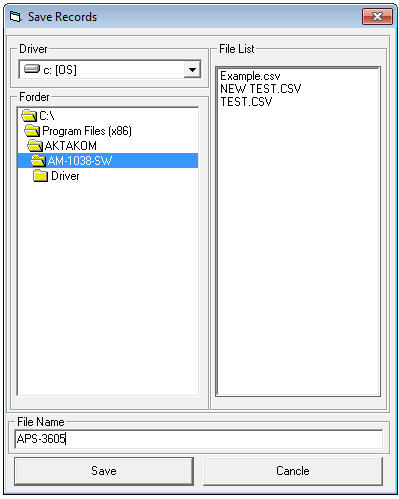 Once you have saved your measurements you may reopen files for reviewing or printing any time.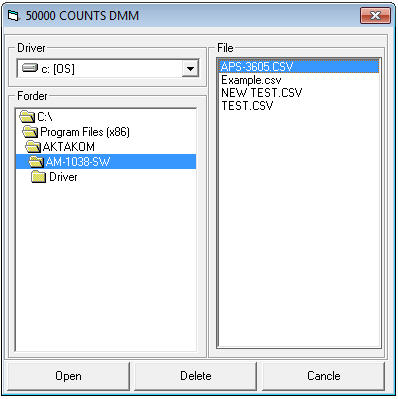 By clicking on a graphic image at the top you may move right or left to review each record before printing.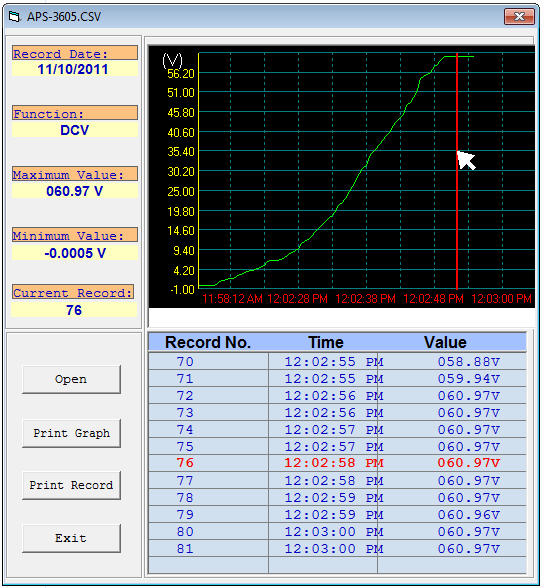 By clicking on Print Graph boton you'll get a graphic printed in your default printer.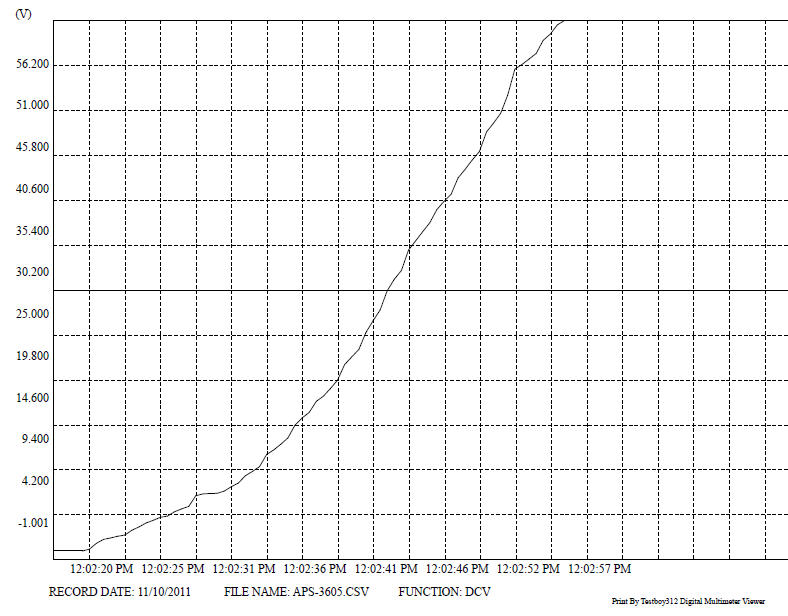 Or you may print a list of records of your interest. First choose records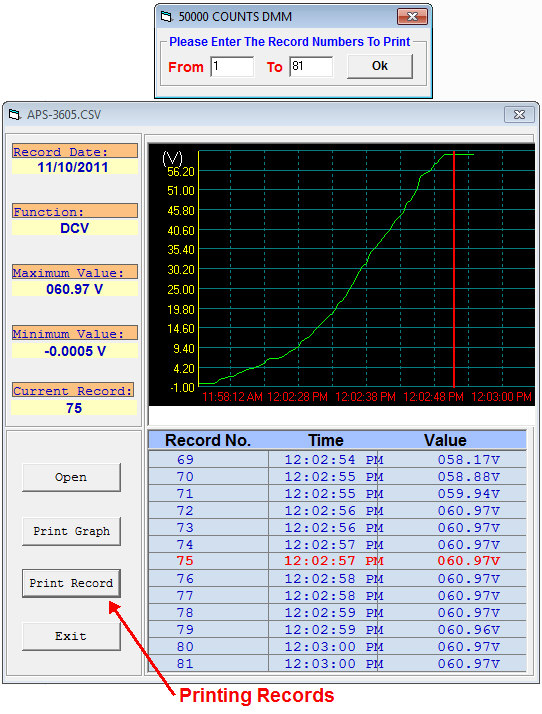 Then the complete list in your default printer.