Test & Measuring Instruments and Solutions
Company News

07/19/2011 | 1045
For over twenty years Tronex Technology, Inc. has manufactured precision hand cutting tools that set world standards for cutting performance, quality, comfort, and value. Leading technology companies in America, Europe, the Middle East, Asia, and Australia prefer using Tronex tools.
07/15/2011 | 989
ADS-2061MV  now comes with  VGA output that is very helpful to teacher who wants demonstrate oscilloscopes functions on the large screen. As for students the ADS-2061M is a perfect fit.
06/20/2011 | 2019
Introducing AKTAKOM ADS-2061M the newest hybrid oscilloscope on the market. 60 MHz, 8" TFT screen, lots of memory, latest technology. This highly portable unit is a hybrid between handheld and benchtop models with large screen and slim body it weighs under 4 lbs. and is 340x155x70 mm in dimension. With its optional battery, it can run for up to 4 hours stand alone.
You can learn more about it functions by watching this educational video: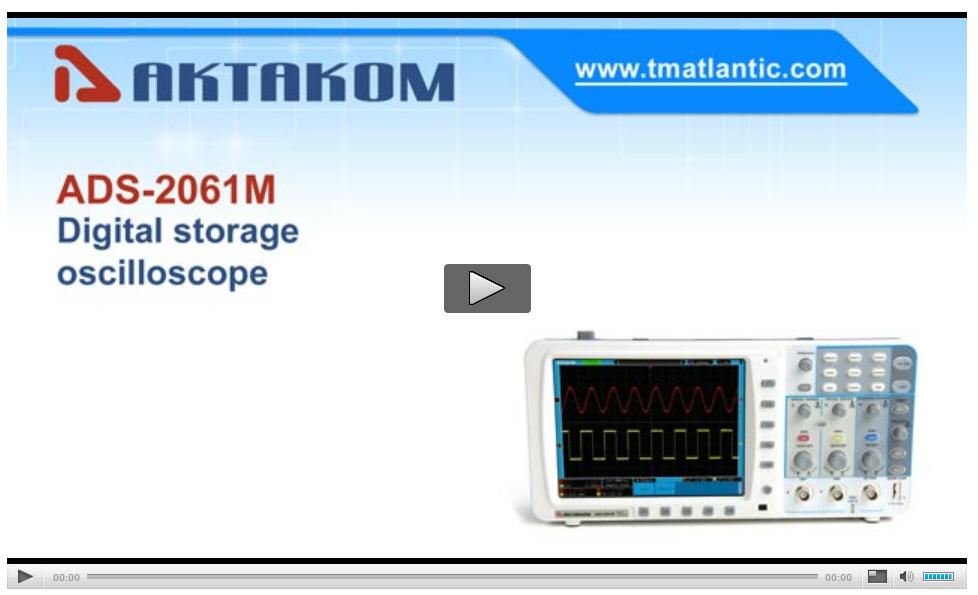 Introductory price $395.00 and free shipping!
To order contact: sales@tmatlantic.com
06/16/2011 | 1090
Construction projects cabling often require cable marking. See how to identify the installed cables by using the cable tracker AKTAKOM ACT-1012.
05/27/2011 | 833
https://www.tmatlantic.com/ is a secure site supported by SSL Certificate. You can see our certificate by clicking on the "lock" logo at the end of the search line in your browser.


If you have any more questions regarding our site security please contact us at sales@tmatlantic.com
03/28/2011 | 903
This newest addition to our website is an acronym for Design Engineer Valued Index and Creative Encyclopedia. In this section we will publish the latest terms, definitions and features used by instrument manufacturers. This encyclopedia will be edited by our team of engineers and will allow user input and edit. Besides the encyclopedia D.E.V.I.C.E. also features handy Units Converter.
03/21/2011 | 815
This newest addition to our website will list interesting and entertaining facts about metrology, test equipment, research institutions and people behind it. Please note: if you have an interesting material for this section feel free to send it to marketing@tmatlantic.com and we will review and publish it if appropriate.
03/17/2011 | 818
This newest addition to our website will show fascinating pictures and videos featuring our instruments. Click here to visit two newest sections: how it's made and how to use.
03/04/2011 | 765
T&M Atlantic and Crest Capital joined forces to offer financing to our business customers. Crest Capitals strength is helping small and medium-sized businesses get the equipment financing they need at better rates while eliminating hassle often encountered with typical bank financing. Our customers benefit by completing a simple application without the need for tax returns and financial statements, and getting a decision immediately rather than waiting weeks. To apply fill out an application available on our homepage.
03/02/2011 | 877
This month we are featuring ACM-2056 and ACM -2053 Clamp Meters by AKTAKOM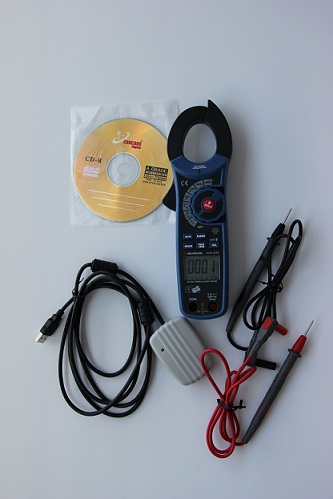 AKTAKOM ACM-2056 is a Professional AC, AC/DC True RMS Auto ranging Clamp Meter with Wireless USB Interface. It allows easy long distance data transfer and storage on to PC. Price$160.00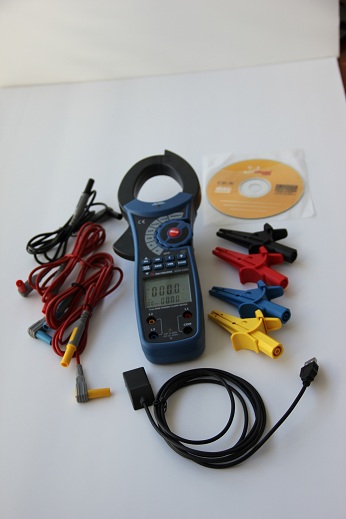 AKTAKOM ACM-2353 Professional True RMS 1000A AC Watt Clamp Meter provides accurate Watt, AC Current and Voltage readings regardless of waveforms. It allows analysis for single phase and balanced 3 phase system. USB interface for easy data transfer and storage on to PC. Price $210.00
Buy both and save $37.00
News 101 - 110 of 124
First
|
Prev.
|
9
10
11
12
13
|
Next
|
Last

Special Offers


PDS-8202T Oscilloscope 200MHz 2GS/s 2 channels+external trigger
(while supply lasts)


Equipment Financing
| | |
| --- | --- |
| T&M Atlantic and Crest Capital joined forces to offer financing to our business customers. You can apply for financing on purchases starting from $4000 by completing a simple application without the need for tax returns and financial statements, and benefit by getting a decision immediately rather than waiting weeks. | |
Site News

06/30/2014 | 263
Now there are User manuals for AKTAKOM ADS-4xxx series handheld digital storage oscilloscopes available on our web site.
You may see the User manuals for the following devices: ADS-4072, ADS-4112, ADS-4122, ADS-4152, ADS-4202, ADS-4222.


06/24/2014 | 326
Our catalogue contains lots of measuring instruments and devices. To make it easy for our customers we prepare short articles which can help them to see the way some certain device is used or made.

05/22/2014 | 227
Next few months are rich in different industrial exhibitions which will be held not only in the USA but in some other countries as well. To make it easy for you to plan your business schedule we are doing our best to update our "Events" section and inform of the upcoming events.
News 10 - 12 of 44
First
|
Prev.
|
2
3
4
5
6
|
Next
|
Last
| All
Industry News

10/29/2014 | 108
Anritsu Company introduces a revolutionary mobile interference hunting system that helps field engineers and technicians locate sources of interference more accurately, efficiently, and economically. Integrating an easy-to-use interface, fast setup times, and numerous features to effectively hunt a variety of signal types in multiple RF environments, the comprehensive solution provides wireless carriers, regulatory agencies, and broadcast and satellite operators with a tool that saves time and money.
10/27/2014 | 122
NI (Nasdaq: NATI), the provider of solutions that enable engineers and scientists to solve the world's greatest engineering challenges, announced its collaboration with CROWD, the European Union Framework Project 7 (EU FP7), to define next-generation wireless 5G communications. CROWD researches the combination of small- and large-density cells in a heterogeneous wireless network for an efficient architecture in which small cells meet traffic hot-spot needs while large cells offer reliable coverage for high-mobility users.
10/22/2014 | 105
Tektronix, Inc., the world's leading manufacturer of oscilloscopes, announced the industry's first complete PHY layer and conformance test solution for JEDEC LPDDR4, the next generation of mobile memory technology. Slated for adoption starting in 2015, LPDDR4 builds on the current generation of LPDDR3 technology and will deliver improved data rates up to 4.26 Gb/sec and use an ultra-low voltage core to reduce power consumption by approximately 35 percent to enhance performance in mobile devices like smartphones, wearables & tablets.
News 31 - 33 of 451
First
|
Prev.
|
9
10
11
12
13
|
Next
|
Last
| All