Classic Scopemeter (Digital storage oscilloscope + Digital Multimeter). DSO: Single channels; bandwidth 20MHz; sample rate (Real time) 100MSa/s; record length 6K points on each channel; cursor and automeasurement (20 types); trigger type: edge, video; peak detect and average. DMM: 3¾ digits; VDC, VAC, DC, AC, resistance, capacitance, diode test, on-off test. Display: 3.5'' color LCD, TFT screen, 320×240 pixels; 110-220V; Dimensions: 7.1x4.5x1.6in/180x115x40mm. Weight: 16oz/455g
Please click to learn how it works. OWON App Software PDF file


LIMITED TIME OFFER EXP. February 28 2013
:
10% off& free shipping on Handheld Owon Oscilloscope
1. Power adapter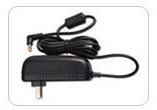 2. Oscilloscope Probe x 1 (grey)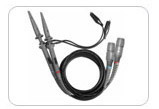 3. Multimeter test lead x 2 (black and red)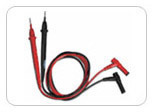 4. Extension module for big current measurement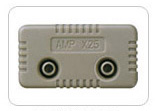 5. Module for small capacitance measurement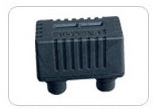 6. Probe adjustment tools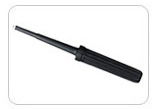 7. USB communication cable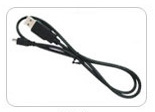 8. User Manual



9. CD-ROM (software)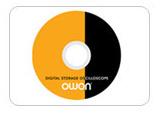 10. Soft carrying case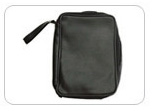 11. The Output terminal of 1Khz 5V square-wave test signal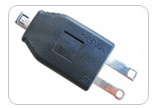 The use of oscilloscopes-multimeters
Multimeter mode
AC Current Measurement                                   AC Voltage Measurement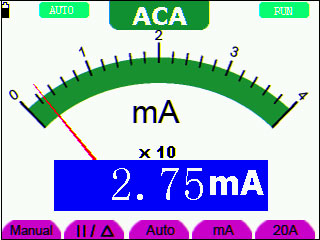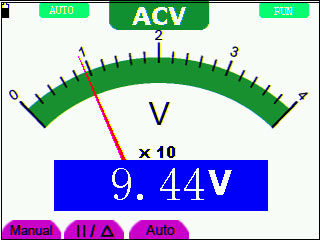 DC Current Measurement                                    DC Voltage Measurement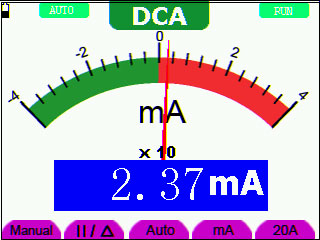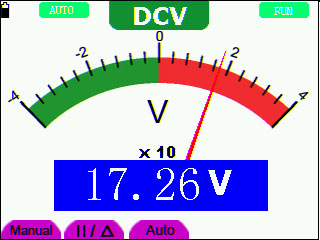 Resistance Measurement                                    Relative Measurement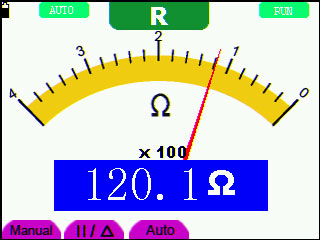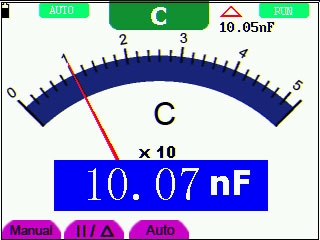 On off Test                                                      Diode Measurement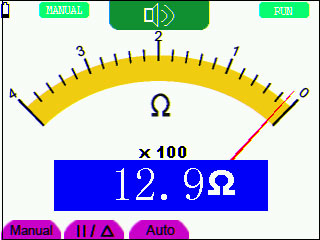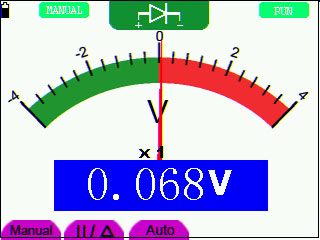 Capacitance Measurement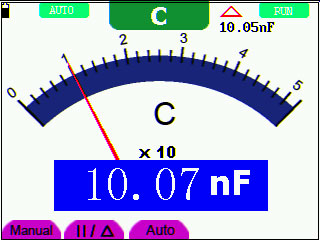 Oscilloscope mode
Autoscale Horizontal - Vertical multi period waveforms1     Autoscale Horizontal - Vertical multi period waveforms2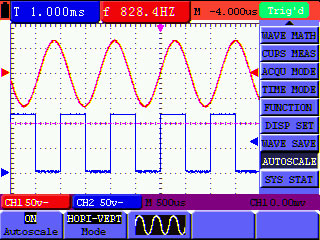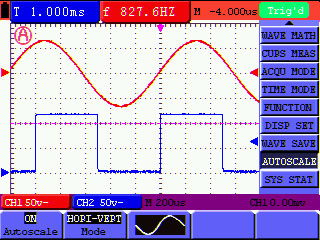 Automatic Scope Measurements                          Average Factor Sampling Mode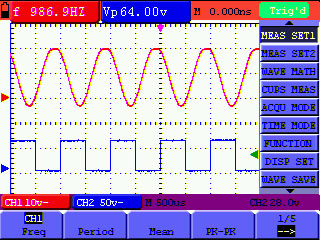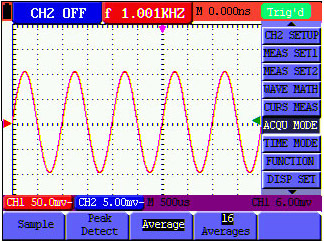 Peak Detection                                                 Persistence to Observe Dynamic Signals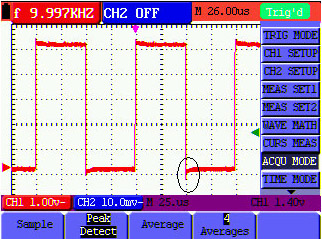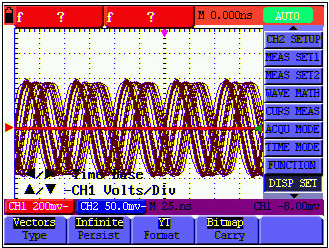 Signal control                                                    Waveform Mathematics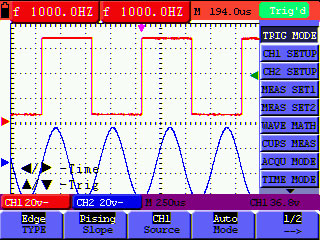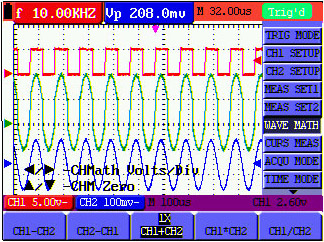 Window Setting 1                                              Window Setting 2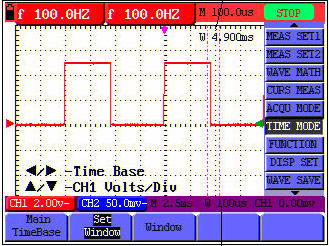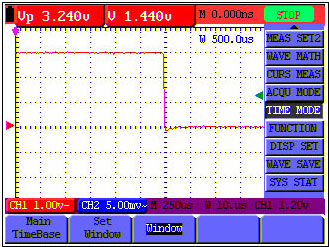 Frequently Asked Questions
High voltage measurement testing are not allowed over 300 volts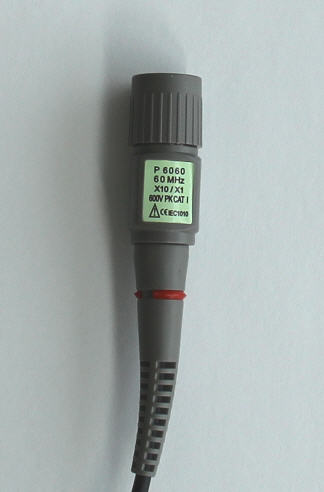 Even when you can read in a probe 600V PK CAT I. The Aktakom, Owon or Rigol oscilloscopes does not support more than 300V RMS or 400V PK. For higher voltage please contact us to request a special device.
Up
The measured voltage amplitude value is 10 times greater or smaller than the actual value
Check whether the channel attenuation coefficient and the attenuation coefficient of the probe used is match.
Up
Backlight adjust function is not available for this HDS model
The backlight adjust function is only available for the following HDS models:
HDS3102M-N
HDS2062M-N


Up
There is wave form displayed, but it is not stable
Check whether the Source item in the TRIG MODE menu is in conformity with the signal channel used in the practical application.
Check on the trigger Type item: The common signal chooses the Edge trigger mode for Type and the video signal the Video. Only if a proper trigger mode is applied, the wave form can be displayed steadily.
Try to change the trigger coupling into the high frequency suppress and the low frequency suppress to smooth the high frequency or low frequency noise triggered by the interference.
Up
Owon Oscilloscope Software version 2.0.7.1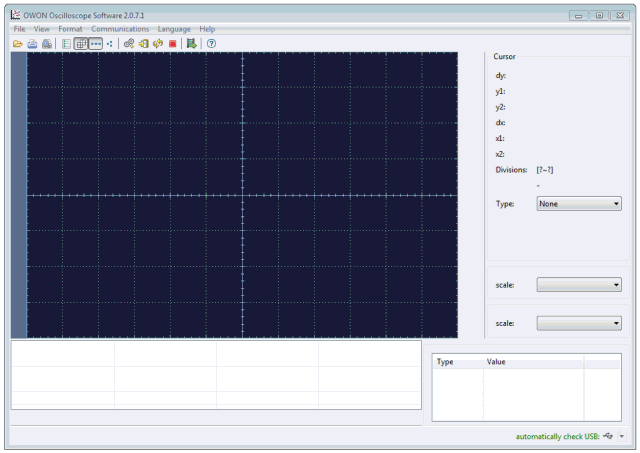 Escopiometro clásico: Osciloscopio digital con almacenamiento (DSO) + Multímetro Digital (DMM).
DSO: Canales individuales. Ancho de banda de 20 MHz. Frecuencia de muestreo (en tiempo real) 100MS/s. M?xima longitud de registro 6 mil puntos por cada canal. Veinte mediciones autom?ticas. Disparador de borde y de video. Detección de picos y promedio.
DMM: 3 ¾ d?gitos, VCD, VCA, CC, AC, resistencia, capacitancia, testeo de diodos, de encendido y apagado.
Monitor LCD de 3.5'' a color, pantalla TFT de 320 × 240 p?xeles. Dimensiones: 7.1" x 4.5" x 1.6" / 180mm x 115mm x 40mm. Peso: 16 oz / 455g.